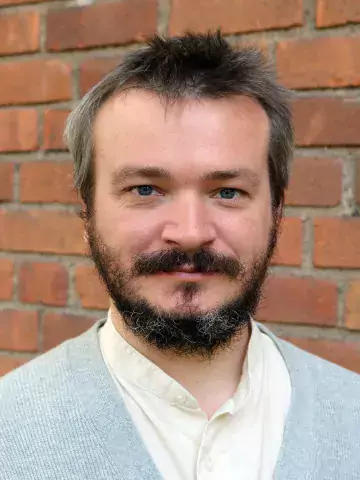 Mark Taylor
Principal researcher
About me
I am a Principal Researcher in psychiatric epidemiology at the Department of Medical Epidemiology and Biostatistics, where I have been working since 2015. I have a background in psychology, PhD in behavioral genetics, and postdoctoral training in epidemiology. 
Funding
My research has been supported by MQ Mental Health Research (UK), Vetenskapsrådet (Sweden), and various foundations (e.g. Thurings stiftelse). 
PhD Students
Miriam Martini (main supervisor)
Isabella Barclay (co-supervisor, Cardiff University, UK)
Alen Salkic (co-supervisor, University of Gothenburg)
I have co-supervised three students who have defended their theses: Pei-Yin Pan, Torkel Carlsson, (both at the Department of Women and Children's Health) and Lin Li (Örebro University).
Research description
My research focuses on co-occurring conditions in autistic individuals, with a particular focus on mental and physical health problems across the lifespan. Autism is a neurodevelopmental condition that affects social communication, behavioral routines, and the senses. Most autistic individuals have at least one co-occurring condition, with over 70% of autistic people meeting diagnostic criteria for at least one mental health problem. Recent work increasingly highlights that physical health problems are also a common concern in autistic people.
My research applies multiple approaches from different disciplines, including psychology, genetics, and epidemiology, to investigate why this is the case. In relation to mental health, my current work focuses on identifying the main risk factors for these conditions in autistic individuals and what the main outcomes associated with these co-occurring mental health problems are. In relation to physical health, I am currently focusing on investigating the incidence of physical conditions in autistic individuals at multiple stages of the lifespan, from early adulthood to elderly life.
The ultimate goal of my research is to improve mental and physical health for autistic people by identifying the reasons why these co-occurring conditions are so common, developing improved methods of detecting them, and identifying barriers to autistic individuals accessing healthcare. 
Teaching portfolio
I co-lead the behavioral genetics component of the differential psychology module in the psychology program. I am happy to discuss degree projects with students with similar interests to mine. 
Education
2010-2013 PhD Behavioural Genetics, Institute of Education, London, UK
2009-2010 MSc (with Distinction) Psychological Research Methods, University of Exeter, Exeter, UK
2006-2009 BSc (Hons) Psychology, University of Exeter, Exeter, UK