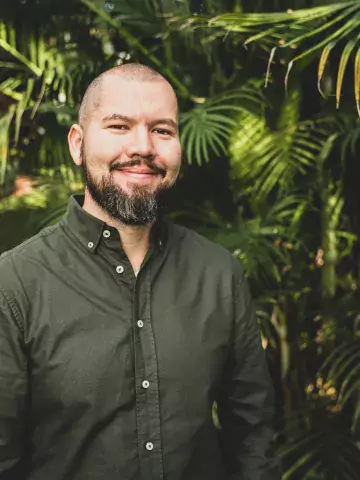 Markus Saarijärvi
Lecturer
About me
I work as a researcher and lecturer at the Division of Nursing since November 2022. I teach scientific methodology in the bachelors and masters program in Nursing and my research focuses on the evaluation and implementation of complex health care interventions in a variety of contexts.
Research description
Markus conducts research focusing on health care transitions for adolescents with long-term conditions. He is the PI for the project Stepstones-Implement, focusing on implementation and evaluation of a person-centered transition program for adolescents with congenital heart defects at the pediatric heart clinics at the university hospitals in Sweden.
https://www.gu.se/forskning/stepstones-implement
Markus defended his PhD thesis within the research project STEPSTONES (Swedish Transition Effects Project Supporting Teenagers with chrONic mEdical conditionS) with a focus on process evaluation and health economic analysis of the person-centered transition program. Markus holds a double doctoral degree between the University of Gothenburg and the University of Leuven in Belgium.
Furthermore, Markus is associate editor of the European Journal of Cardiovascular Nursing with a special focus on knowledge translation in cardiovascular care.
Research group
Health promotion among children and adolescents.
Part of the research group Health care transition research group at the University of Gothenburg.
Clinical work
Markus has clinical experience as a clinical nurse specialist from intensive care, transplantation care, cardiac care and refugee medicine.
Teaching portfolio
Teaching is mainly within scientific methodology in the bachelor and masters program in Nursing.
Course leader for the course Scientific theory and method 7.5 credits in the Specialist nursing program with a focus on children and adolescents. Markus also supervises degree projects at advanced level.
Education
2022 PhD (double degree) in Health Care Sciences and Biomedical Sciences at the University of Gothenburg and the University of Leuven.
2013 Specialist nursing degree with specialization in intensive care / Master's degree - University of Gothenburg
2011 Bachelor's degree in nursing - University of Gothenburg.
Academic honours, awards and prizes
2023 Top Cited Paper Award in the European Journal of Cardiovascular Nursing for the paper When face-to-face interviews are not possible: tips and tricks for video, telephone, online chat, and email interviews in qualitative research, doi:https://doi.org/10.1093/eurjcn/zvab038