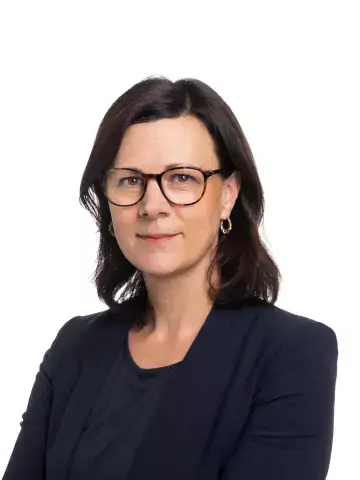 Monica Hultcrantz
Affiliated to research
About me
I am head of HTA Region Stockholm at Centre for Health Economics, Informatics and Health Services Research (CHIS) and affiliated researcher to LIME at KI.
At HTA Region Stockholm we work with Health Technology Assessments (HTA) examining the consequences of using an intervention compared to existing alternatives in health care. An HTA is a systematic approach to assess clinical studies on benefits and harms as well as e.g., economic implications and ethical issues of an intervention. The purpose is to inform decision-making in order to promote an equitable, efficient, and high-quality health system.
The most part of my career I have spent leading the work with HTAs as well as developing methods and conducting research related to HTA, with a main focus on GRADE (Grading of Recommendations Assessment, Development and Evaluation). I am a member of the GRADE Guidance Group as well as one of the leads of the Scandinavian GRADE Network. On a national level I am the chair of the National working group on HTA/health economy and a member of Cochrane Sweden's advisory board.
Research description
My current research involves advancing methods for evidence synthesis and health technology assessments. In particular it relates to the assessment of the certainty of evidence and the development of The Grading of Recommendations Assessment, Development and Evaluation (GRADE).