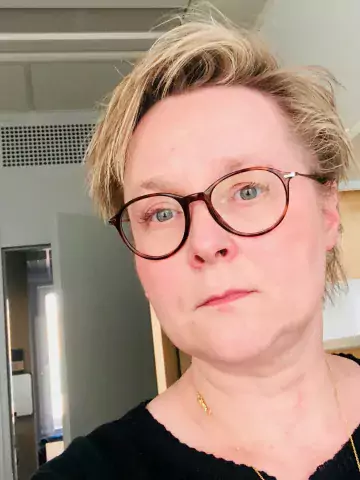 About me
I am Assistant professor and Head of a unit at the Division of Nursing at NVS. 
Research description
My research has a special interest in thirst and patients with heart failure. In order to study thirst in patients with heart failure in my thesis, the "The Theory of Unpleasant Symptoms (TOUS)" was used. TOUS has been applied in studies to increase the knowledge of the symptoms. Three components form the theory: the symptom as experienced by the individual, factors that cause or influence the symptom, and the consequences of the symptom experience. The theory emphasizes that these components interact and influence each other. In my current research I have developed a questionnaire, "The Thirst Distress Scale for patients with Heart Failure (TDS-HF)", which assesses the degree of thirst distress. In international collaboration between Sweden, the Netherlands and Japan, the TDS-HF has been validated for patients with heart failure. An intervention will be planned for a future study, with the aim to prevent and relieve thirst in patients with heart failure.
I have also worked on a project where I develop a questionnaire, a PREM (Patient Reported Experienced Measurement), to measure the patient's experience of health care at an outpatient clinic for patients with pulmonary arterial hypertension. This is part of the development of health care for patients with pulmonary arterial hypertension, in order to highlight the needs of patients and strengthen their position in health care (SOU 2015: 102). The PREM is tested for validity and reliability. Moreover, I have studied symptoms of dehydration in healthy young and old persons. A balanced intake of fluids is significant for human health, and is especially important for the older person in order to prevent e.g. confusion and falls.
Education
Registered nurse.
Degree of bachelor with a major in nursing science with the emphasis on cardiologic care.
PhD in medicine, with emphasis on caring science, patients with heart failure and thirst.