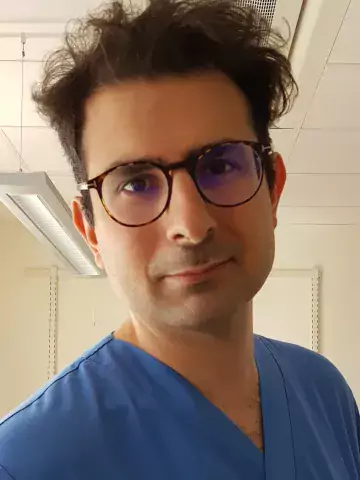 Patrik Nasr
Affiliated to research
About me
I received my medical degree from Linköping University in 2013 and I'm doing a residency in internal medicine and in gastroenterology and hepatology at Linköping University Hospital. I defended my thesis "Non-Alcoholic Fatty Liver Disease: Aspects on Diagnosis and Long-term Prognosis" in 2019 and I'm currently doing a postdoc at the Karolinska Institute.
Research description
My main interests are epidemiology and non-invasive diagnosis of non-alcoholic fatty liver disease (NAFLD), as well as delineating the relationship between type 2 diabetes mellitus, cardiovascular disease and NAFLD.
Part of the Hagström group at the Departement of Medicine, Huddinge: https://ki.se/en/medh/hagstrom-group