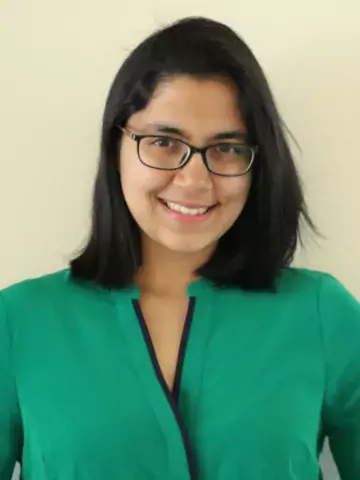 Rosaleena Mohanty
Assistant professor
About me
My training and background are in electrical engineering, with a focus on medical image processing. I received my PhD in 2019 from the University of Wisconsin-Madison. I completed my postdoctoral research in the imaging group led by Eric Westman at Karolinska Institutet during 2019-2023.
Research description
My core research interests lie in characterization of the human brain structure and function based on neuroimaging and understanding the association with behavioral outcomes in various populations. Presently, my primary research is focused on gaining understanding of various subtypes of Alzheimer's disease using multimodal imaging (MRI and PET) biomarkers. Additionally, I am interested in investigating brain functional networks in healthy aging and other dementia disorders using imaging biomarkers (fMRI).
Education
2019 – 2023: Postdoctoral research in Clinical Geriatrics, Karolinska Institutet, Sweden
2015 – 2019: PhD in Electrical Engineering, University of Wisconsin-Madison, USA
2013 – 2015: MS in Electrical Engineering, University of Wisconsin-Madison, USA
2009 – 2013: BS in Electronics and Communication Engineering, Institute of Technical Education & Research, India