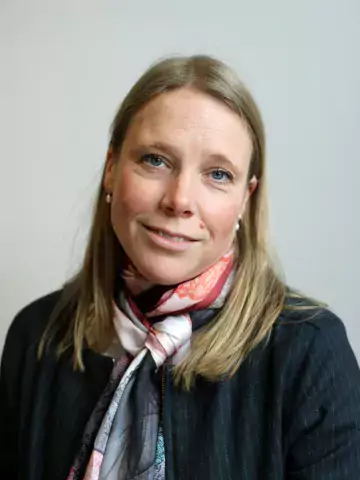 Sara Hägg
Senior lecturer
About me
Associate Professor (Docent) in molecular epidemiology at the Department of Medical Epidemiology and Biostatistics, Karolinska Institutet.
Research description
My main research interest is human biological aging; how to measure it in human cohorts, understanding causal pathways in aging and identify geroprotectors to repurpose for age-related diseases. Markers of human biological aging can be telomere length, epigenetic clocks, functional aging, frailty index, etc. I study such markers in longitudinal data from several twin studies of aging (SATSA, GENDER, HARMONY, OCTO-Twin, TwinGene) within the Swedish Twin Registry and also using UK biobank data. Methods that I use include longitudinal modelling, causal analyses using drug target Mendelian Randomization, and large-scale genome-wide approaches. 
For a more detailed description of my current research please visit my project page A geroscientifc approach to study human biological aging.
Group members
Chenxi Qin, Postdoc
Shayan Mostafaei, Bioinformatician
Yume Imahori, Postdoc
Jonathan Mak, PhD-student (Co-supervisor)
Thaís Lopes de Oliveira, Postdoc
Laura Kananen, Postdoc
Christian Molnár, PhD-student (Co-supervisor)
Katalin Vincze, PhD-student (Co-supervisor)
Sara Licaj, PhD-student (Co-supervisor)
Daniel Wikström Shemer, student
Karolina Gustavsson, student
Associated group members
Former group members
Christopher McMurran, PhD, Visiting researcher
Ge Bai, PhD-student (Co-supervisor)
Yunzhang Wang, PhD, bioinformatician
Xia Li, PhD-student
Xueying Qin, PhD, visiting researcher
Ninoa Malki, PhD-student (Co-supervisor)
Yasutake Tomata, PhD, visiting researcher
Yiqiang Zhan, PhD-student (Supervisor)
Xu Chen, PhD-student (Co-supervisor)
Qi Wang, PhD, visiting researcher
Robert Muller, Postdoc
Anne Seeboth, PhD-student (Co-supervisor, University of Edinburgh)
Dylan Williams, Postdoc
Education
PhD in Computational Biology, Linköping University, 2009
MSc in Molecular Biology, Stockholm University, 2003
BSc in Computer Science, Stockholm University, 2003
Postdoc
Genetic epidemiology, Medical epidemiology and biostatistics (MEB), KI, 2011-2014
Molecular epidemiology, Department of medical sciences, Uppsala University, 2013-2014
Sabbatical
Stanford University School of Medicine, 2016
Academic honours, awards and prizes
Swedish Research Council, National Institute on Aging (NIA/NIH), Strategic Research Program in Epidemiology at Karolinska Institutet, Swedish Cancer Society, King Gustaf V and Queen Victoria's Foundation of Freemasons, KI Foundations