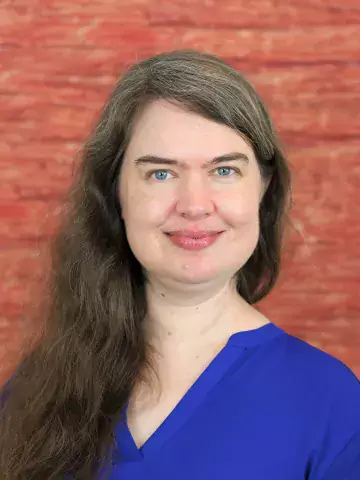 Sarah Bergen
Senior lecturer
About me
Professional experience
Principal/Senior Researcher (KI)   January 2017 - present 
Associate Professor (KI) December 2014 - present 
Assistant Professor (KI)  July 2013 - December 2016
Postdoctoral Researcher (KI) October 2012 - June 2013
Postdoctoral Researcher (Broad Institute of Harvard and MIT, and Psychiatric and Neurodevelopmental Unit of Massachusetts General Hospital)    October 2009 - September 2012
Research description
I conduct quantitative genetics research predominantly focusing on schizophrenia and bipolar disorder as well as some projects on depression and eating disorders. My current studies aim to better understand the genetic and environmental contributions to disease risk, comorbidities associated with these disorders, and the observed variability within patient groups. I also have a keen interest in developing ways of subtyping patients to better understand the heterogeneous etiological pathways that give rise to these disorders. My strong foundation in neuroscience offers added biological context to the results from genetic research studies. Ultimately, I hope my research will contribute to improved treatment and prevention strategies for serious, chronic mental illnesses.
Education
2005-2009       Ph.D. Human and Molecular Genetics, Quantitative track
                         Advisor:  Kenneth S. Kendler, M.D.
                         Virginia Commonwealth University, Richmond, VA
2001-2004       M.S. Neuroscience
                         Advisor:  David A. Lewis, M.D.
                         University of Pittsburgh, Pittsburgh, PA
1996-2000       B.A. Neuroscience, Psychology  minor: Biology
                         Macalester College, St. Paul, MN
Academic honours, awards and prizes
2020 Re-elected to the Board of Directors for the International Society for Psychiatric Genetics
2019 Management Committee member for EU COST action "MINDDS": Maximizing Impact of research in NeuroDevelopmental DisorderS
2018 Appointed to the Management Committee for EU COST action "EnGagE": Enhancing psychiatric genetic counselling, testing, and training in Europe
2018 Editorial Board member for Neuropsychiatric Genetics
2016 Editorial Board member for Journal of Schizophrenia Research
2016 Editorial Board member for Behavioral and Psychiatric Genetics
2016 Associate Editor for BMC Psychiatry
2014 Elected to the Board of Directors for the International Society for Psychiatric Genetics
2011 Early Career Investigator Program Finalist, XIX World Congress in Psychiatric Genetics
2008 Best Poster Presentation Award, XVI World Congress in Psychiatric Genetics
2008 Roscoe D. Hughes award for excellence in research & scholarship, Virginia Commonwealth University
2005-2009 Human Genetics Departmental Excellence Award, Virginia Commonwealth University
1996-2000 DeWitt Wallace Distinguished Scholarship, Macalester College
1996 National Merit Finalist