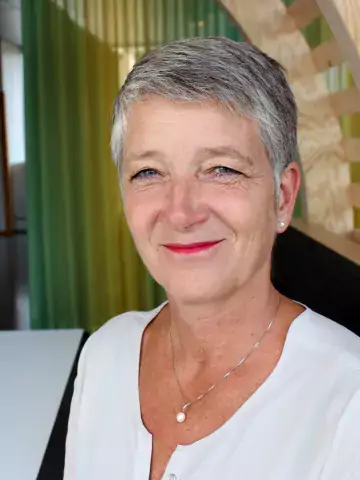 Susanne Guidetti
Professor/occupational therapist
About me
I have a position as professor at the Division for Occupational Therapy, Karolinska Institutet. I am also the group leader for the HELD research group,  https://ki.se/en/nvs/the-held-research-group.
I have experience in teaching and supervising at undergraduate, advanced and doctoral level, especially at the Occupational Therapy program. I have a dedicated international profile with various international assignments as the international coordinator of the program. I also chair the international group at NVS , whit the mission to work with the global perspective and international networks, to facilitate exchanges for students in undergraduate education. The group has its delegation order from the Education Committee (UN) and the programs appoint their representatives. The group works strategically based according to "Strategy 2030" to support the global university from a strategic point of choice. I am also an active member of KI's reference group for international affairs.
As a program manager in the Doctoral programme in health care science (PUF-V), I am leading the work on providing a range of learning activities for doctoral students within the specific research theme of health care science and which also offers opportunities for international networking. The research area of health care science is defined from the broad perspective and includes studies of complex healthcare processes, whose methodology is found in both human and social sciences.
Research description
My research is multidisciplinary and I am involved in several ongoing collaborations. My research line has focused on developing and evaluating complex interventions related to health promotion and prevention, interventions, education and rehabilitation in occupational therapy, as well with a broader interdisciplinary strategy. I have been inspired and used the Medical Research Council (MRC) guidelines for developing and evaluating complex interventions. I study people's experiences of daily activities and participation in everyday life and the importance of a person-centered rehabilitation. I have thus gained experience of both quantitative and qualitative methods as well as of different types of design. My experiences in this area have led to several collaborations both nationally and internationally, as well as in the role of supervisor for several doctoral students, both as a co-supervisor and as supervisor. My ongoing research in Sweden, Uganda and Denmark focuses on multidisciplinary global studies of the effects and significance of ADL interventions using information and communication technologies such as the mobile phone as support. Over time, I have developed a specific in depth competence of rehabilitation in the field of neurology. I have been involved in committed studies of implementing research results where new methods require new groundbreaking knowledge in order to provide professional productive therapeutic practice.