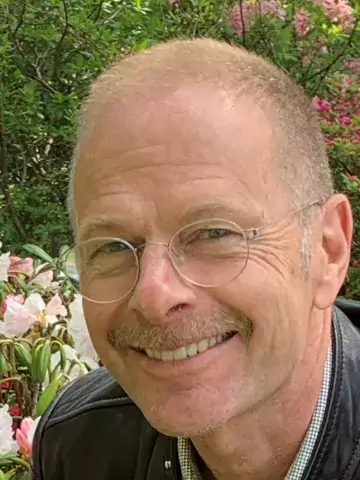 Sverker Johansson
Senior lecturer/physcial therapist
About me
I graduated in physiotherapy and became registered as physiotherapist in June, 1989. In 2002 I acquired clinical specialist competence in physiotherapy within neurology. I defended my thesis in 2008. I am since 2001 employed as a registered physiotherapist at Karolinska University Hospital, Stockholm, Sweden, since 2009 I am employed as a registered physiotherapist with a doctoral degree. In 2015 I acquired competence as associate professor in physiotherapy at Karolinska Institutet.. Today I am an adjunct lecturer (20%) at Karolinska Institutet, the division of physiotherapy, which give me possibilities to to combine research and teaching with work within my clinical position. 
My clinical and research interests are within neurology and neurological rehabilitation,  particularly in multiple sclerosis but also in other neurological conditions such as stroke, amyotrophic lateral sclerosis and Parkinson's disease.
Research description
My focus in research are in functioning, disability, health and quality of life in people with neurological diseases/disorders and how the life situation might change over time in people living with chronic and/or progessive diseases.
Primarily my research has an epidemiological and clinical focus on people with multiple sclerosis, where I am currently responsible in research aiming at development and testing an intervention of a highly challenging balance training intervention in people with MS. Furthermore, I am active with studies on how this disease influence the life situation including working life and private life in this group.
Teaching portfolio
I teach and supervise in physiotherapy at bachelor, master and PhD level. Currently I am course responsible in two courses in the physiotherapy programme, Karolinska Institutet - "Theme Intervention – Physiotherapy 4", and "Theme Healthcare - Specialised Studies in Physiotherapy" (five weeks, 7.5 credits). I have previously also developed an interdisciplinary course on advanced level.
I supervise research projects on at bachelor, master and PhD level.
Education
2008     Doctor of Philosophy in Physiotherapy, "Disability in people with multiple sclerosis with focus on fatigue", Karolinska Institutet.
2002     Master's degree in Clinical Science, Karolinska Institutet
1989     Registered Physiotherapist, Bachelor's degree, Hälsouniversitetet  in Östergötland.