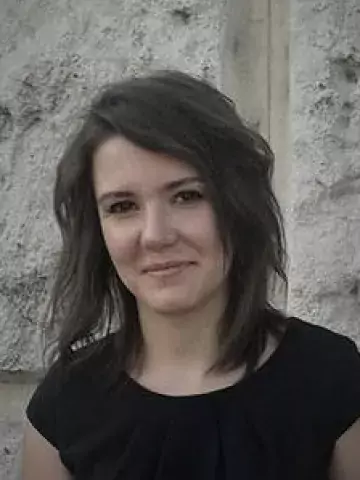 Tímea Szekerczés
Postdoctoral studies
About me
After Master Degree in Biomedical engineering, I studied as a Doctoral student at Semmelweis University in Hungary and obtained a doctoral degree in Pathology. One of my research areas was the investigation and development of new biomarkers on cervical liquid-based samples and histological slides. In my doctoral thesis, I focused on the investigation of autophagy and microRNA expression in chronic and neoplastic liver diseases in vivo and in vitro.
Research description
I am currently working as a Postdoctoral Fellow at Karolinska Universitet in Mikael Björnstedt's group, developing new treatment regimens aimed at the treatment of highly resistant liver and Pancreatic cancer, in which the strategy is to exploit the cytotoxic effects of selenium compounds. My work focuses on the molecular mechanisms behind the cytotoxic effects of selenium-based treatments. In addition, I am also analyzing microRNAs that can be used in combination with Selenite-based treatments to achieve high-precision targeting of pancreatic tumors while minimizing the effect on normal cells. Furthermore, I help to extend the patient- derived tissue culture model to another type of cancer, such as Hepatocellular carcinoma or Cholangiocarcinoma.