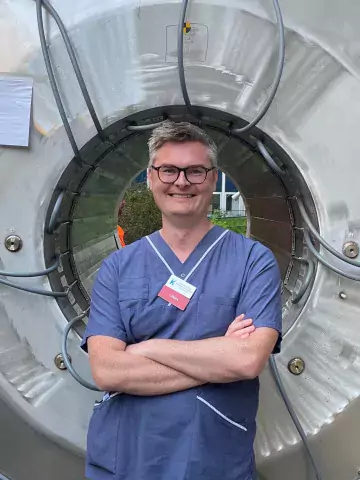 Tobias Granberg
Senior research specialist
About me
Research group leader for Neuroradiology focusing on Neurodegenerative and Neuroinflammatory disorders. 
After graduating from medical school at Karolinska Institutet (KI) in 2012, I undertook a two-year clinical internship at Västerås Regional Hospital. Thereafter, I completed my residency in Radiology at Karolinska University Hospital between 2014-2019. This was followed by a fellowship in Neuroradiology 2019-2022.
Academically, I started conducting MRI research in 2009, writing my medical thesis on the topic of MRI detection of Cerebral microbleeds in Alzheimer's disease using Susceptibility-Weighted Imaging. My PhD focused on Neuroradiological aspects of Multiple Sclerosis (MS), which I defended in 2015. I thereafter conducted a post-doctoral research fellowship at Massachusetts General Hospital and Harvard Medical School. My post-doctoral work focused on MS diagnostics using a combination of 7 Tesla MRI, 11C-PBR28 (2nd generation TSPO marker for microglia) PET-MR and Human Connectom Scanner with 300 mT/m gradients (compared to typical 40-80 mT/m clinical gradients). I also continued my work in developing and validating myelin quantification techniques. 
Upon my return to Karolinska, I established our research team at the Clinical Neuroscience department at KI, where we continue to focus on Quantitative imaging techniques and their applications to improve the diagnostics, prognostics and treatment evaluation in pathologies such as MS, dementia disorders, movement disorders and ALS. Lately, I have also been working with COVID-19.