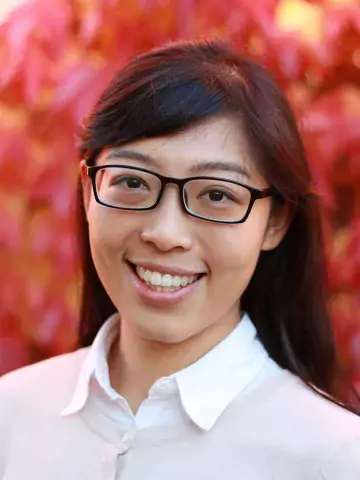 Tong Gong
Research specialist
About me
I am a researcher specialist in pediatric epidemiology of asthma with Professor Catarina Almqvist Malmros (20%) and in psychiatric epidemiology with Dr. Lu Yi (80%).  I am interested in combining quantitative genetic methods and family-based designs to understand asthma comorbidities and long-term outcomes of major depressive disorders. 
Research description
My primary research interest is within the asthma comorbidity with other non-atopic traits to improve the understanding of the potential shared etiology of comorbidity at population and family levels. Several of my research projects are to investigate the familial co-aggregation of asthma and autism spectrum disorder, allergic traits and gastrointestinal disorders (e.g. gastroesophageal reflux disease and inflammatory bowel disease) using population, family-based, classical twin, and other quantitative genetic methods. 
My secondary research interest is to collect evidence on the genetic architecture of dog ownership and on the potential benefit of pet dogs in human mental health. We will examine following aspects of dog ownership: the SNP-based heritability of dog ownership and genetic correlation with other human traits, the influence of dog ownership on depression and anxiety, dog exposure in early life and subsequent neurodevelopmental disorders. 
My third (and new) research interest is to provide the evidence on the long-term psychiatric and functional outcomes of individuals with depression using population-register linkage. 
Teaching portfolio
Group leader in VetU evidence-based medicine course (term 5 of MD program) 2019-now
Coordinator for exjobb (term 8 of MD program) 2022-now
Main supervisor of one exjobb student, and co-supervisor of 5 exjobb/master students  
Co-supervisor of one PhD student 
Education
2012.03-2016.04 PhD Karolinska Institutet, Stockholm, Sweden 
Thesis: Epidemiological Studies of Asthma and Neurodevelopmental Disorders in Children 
2008.09-2010.06 MPH Karolinska Institutet, Stockholm, Sweden
2004.09-2008.06 BSc Capital University of Medical Sciences, Beijing, China
 
Links