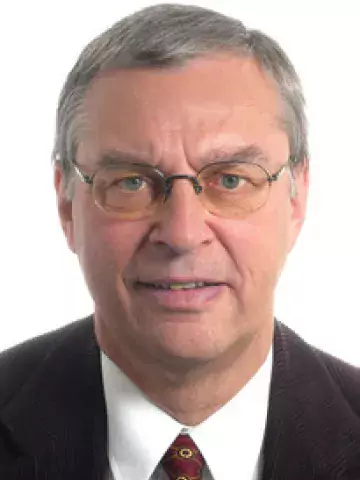 Ulf Bergman
Affiliated to research
About me
Ulf Bergman MD, Ph.D., Professor (guest) at the Centre for Pharmacoepidemiology, Karolinska Institutet, and Senior Medical Officer, Division of Clinical Pharmacology, Karolinska University Hospital, Stockholm, Sweden
Research description
In the areas of drug utilisation research/pharmacoepidemiology, TDM, quality indicators, adverse drug reaction evaluations and drug abuse he is providing clinical pharmacological service, teaching (tutor for twelve graduate students) and research (more than 200 scientific publications, numerous reviews, book chapters etc). He is a temporary advisor to the WHO: Copenhagen since1976 and Geneva since 2000. He was the deputy Director of the WHO Collaborating Center for Drug Utilization Research and Clinical Pharmacological Services at the Division of Clinical Pharmacology for many years.
He is currently observer at the WHO International Working Group for Drug Statistics Methodology for the WHO Collaborating Center for Drug Statistics Methodology, Oslo, Norway (ATC/DDD). He was a deputy Member of the Board of the Uppsala Monitoring Center, WHO Collaborating Center for International Drug Monitoring (adverse drug reactions) for ten years.
He is also a founding member of the European Drug Utilization Research Group (EuroDURG) and the International Society for Pharmacoepidemiology ISPE.
Publications
[pubmed:21071484]
[pubmed:21414143]
[pubmed:21994316]
Lee D, Bergman U.
Studies of Drug Utilization.
Pharmacoepidemiology. Editors: B Strom, S Kimmel & S Hennessy. 5th Edition. Wiley-Blackwell, pp 379-401, 2012