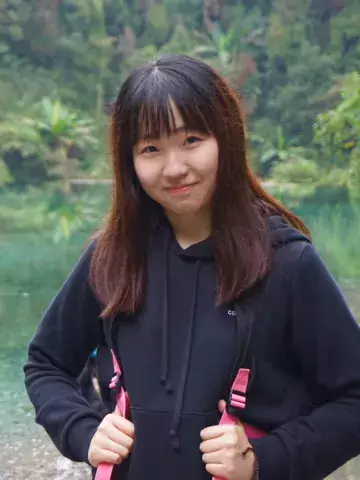 About me
Xiaowei Bian earned her MD degree from Chongqing Medical University in 2017. Eager to delve deeper into research, Xiaowei pursued his Master of Science degree under the guidance of Xiaobing Fu, a distinguished member of the Chinese Academy of Sciences, at the renowned Key Laboratory of Tissue Repair and Regeneration in Tianjin Medical University, China, in 2020. There, she honed her expertise in the field of tissue repair and regeneration.
Currently, Xiaowei Bian is pursuing a Ph.D. in Xu Landén's lab at Karolinska Institutet. 
Research description
Epigentic regulation in skin wound healing.
Publications:
Research Articles
Bian X †, Li B†, Tang H, et al. (2022) Extracellular vesicles derived from fibroblasts induced with or without high glucose exert opposite effects on wound healing and angiogenesis. Front Surg. 2022;9:1065172. † Co-first author
Zhang, L., Piipponen, M., Liu, Z., Li, D., Bian, X., Niu, G., Geara, J., Toma, M. A., Sommar, P., & Xu Landén, N. (2023). Human skin specific long noncoding RNA HOXC13-AS regulates epidermal differentiation by interfering with Golgi-ER retrograde transport. Cell Death Differ, 30(5), 1334–1348.
Liu Z, Zhang L, Toma MA, Li D, Bian X, Pastar I, Tomic-Canic M, Sommar P, Xu Landén N, (2022) Integrative small and long RNA omics analysis of human healing and nonhealing wounds discovers cooperating microRNAs as therapeutic targets. Elife. 11:e80322.
Li B, Tang H, Bian X, Ma K, Chang J, Fu X, Zhang C. (2021) Calcium silicate accelerates cutaneous wound healing with enhanced re-epithelialization through EGF/EGFR/ERK-mediated promotion of epidermal stem cell functions. Burns Trauma. Sep 30;9:tkab029.
Bian X, Li B, Yang J, et al. (2020) Regenerative and protective effects of dMSC-sEVs on high-glucose-induced senescent fibroblasts by suppressing RAGE pathway and activating Smad pathway. Stem Cell Res Ther.11(1):166.
Li B, Bian X, Hu W, et al. (2020) Regenerative and protective effects of calcium silicate on senescent fibroblasts induced by high glucose. Wound Repair Regen.28(3):315-325.
Yang J, Ma K, Zhang C, Liu Y, Liang F, Hu W, Bian X, Yang S, Fu X.(2020) Burns Impair Blood-Brain Barrier and Mesenchymal Stem Cells Can Reverse the Process in Mice. Front Immunol. 11:578879.
Review
Bian X, Ma K, Zhang C, Fu X. Therapeutic angiogenesis using stem cell-derived extracellular vesicles: an emerging approach for treatment of ischemic diseases. Stem Cell Res Ther. 2019;10(1):158.
Education
2020-Now           Ph.D. student, Karolinska Institutet, Stockholm, Sweden
2017-2020          Master's degree of Surgery Medicine. Key Laboratory of Tissue Repair and Regeneration of Beijing and People's Liberation Army of China (PLA),  Tianjin Medical University, China. Supervisor: Dr. Xiaobing Fu
2012-2017          Bachelor's degree in clinical medicine, Chongqing Medical University, China