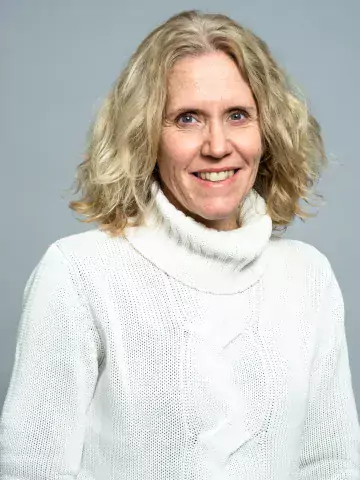 About me
I am a Professor of Integrative Physiology at the Department of Physiology and Pharmacology and chair of the Strategic Research Programme in Diabetes at Karolinska Institutet.
Research description
I completed my doctoral studies at the University of Cambridge, UK, focusing on insulin receptor mutations in patients with severe syndromes of insulin resistance. Since then my research interest is focused on understanding insulin action at the molecular level. Work in my research group is currently focused on three broad areas, all centred around skeletal muscle metabolism. These include understanding the role non-coding RNA directs muscle metabolism and insulin sensitivity, transcriptional regulation of skeletal muscle metabolism and the effects of metabolites, hormones and other circulatory factors.  We are interested in how insulin sensitivity and glucose metabolism are affected by type 2 diabetes and by exercise, both at the cellular level and by studying people with or without type 2 diabetes after various exercise interventions.
Research group: Integrative Physiology
Education
Bachelor of Science (Class I, Hons), Biological Sciences,  University of East Anglia, United Kingdom;  Master of Science, Pathology, Queens University, Canada; Doctor of Philosophy, Clinical Medicine, University of Cambridge, United Kingdom
Academic honours, awards and prizes
The DPLU/LUDC Nordic Prize 2013