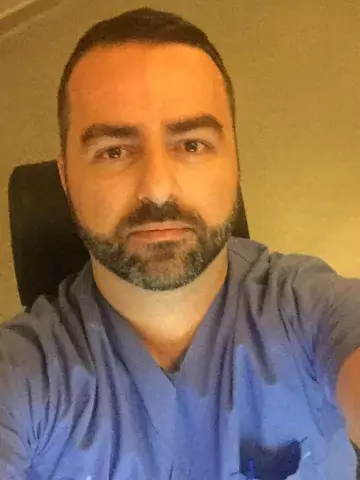 Antonios Tzortzakakis
Postdoctoral studies
About me
Antonios Tzortzakakis is a Senior Consultant in Radiology, Neuroradiology, and Nuclear Medicine at the Karolinska University Hospital, Huddinge, Stockholm, Sweden. He is responsible for the scientific research projects of the Nuclear Medicine Department at Karolinska University Hospital, Huddinge.
Research description
Antonios Tzortzakakis's research interest focuses on Oncological Molecular Imaging in the era of Precision Medicine, the introduction of Theranostics, the integration of Radiomics, and Machine Learning with conventional/molecular imaging and other -omics, but also in the Molecular Imaging of Neurodegeneration. Antonios Tzortzakakis`s Ph.D. project examined the preoperative differentiation of renal oncocytomas from renal cell carcinomas using a 99mTc Sestamibi SPECT/CT. This new hybrid imaging method is now included in the Swedish National Guidelines concerning the preoperative examination of renal tumors.
As deputy Principal Investigator in the First in Human study of a new radiotracer targeting Gastrin Releasing Peptide Receptors, namely 68Ga-NOTA-PEG2-RM26 by means of PET/CT (EudraCT-nr 2021-004980-28) is supervising the examination of patients participating in the project. He is also responsible/co-ordinator for the following research studies in the Nuclear Medicine Department of Karolinska University Hospital, Huddinge: HER2-PET (EudraCT 2022-500448-39-00), and MIMIR-mTNBC trial (EudraCT 2021-005603-12).