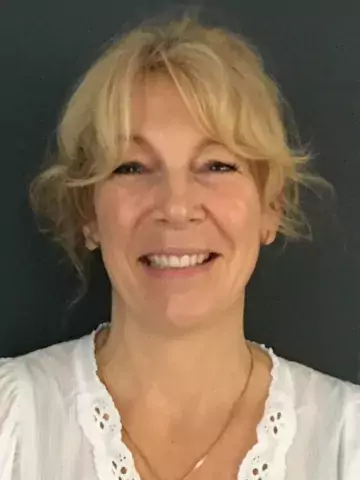 Bodil Lund
Professor/senior dentist
About me
Bodil Lund is Professor of Oral and Maxillofacial Surgery and Head of he Department of Dental Medicine.
Research description
I. Antibiotic stewardship in odontology
Short project summary
Antimicrobial stewardship can be defined as the optimal usage of antibiotics. The components required to attain antibiotic stewardship are guidelines and educational efforts based on evidence of efficacy, safety aspects on restrictive policy as well as prescribers' attitudes, knowledge and utilization. The current project addresses these aspects and has the overall aim to provide results that can improve antibiotic stewardship within odontology.
The general hypothesis is that there is a potential for improvement of antibiotic utilization in odontology and that restrictive policies regarding antibiotic prophylaxis is not in conflict with patient safety. Furthermore, antibiotic prescription is unequally distributed putting subgroups of patients at greater risk of negative side effects.
The research group is translational collaborating to cover the identified knowledge gaps within antibiotic usage in dentistry by combining epidemiological studies with clinical trials and basic science. Implementation of the results in the dental community will be aided by the group members' experience and active participation in the strategic work to reduce antibiotic usage in dentistry by collaboration with the Swedish Strategic Program Against Antibiotic Resistance (Strama), the Public Health Agency of Sweden and Swedish Medical Product Agency regarding guidelines and educational efforts.
II. Temporomandibular joint disorders; diagnostic classification, patient characteristics and treatment
Short project summary
Temporomandibular disorders (TMD), including internal derangements of the temporomandibular joint (TMJ), affects approximately 20 % of the population, with a strong unexplained female predominance. The condition may present as a mechanical or inflammatory disturbance such as monoarthritis or systemic rheumatic disease affecting the TMJ, where it is frequently observed that the TMJ does not respond to disease-modifying anti-rheumatic drugs (DMARDs). Other diagnosis of the TMJ that require treatment are osteoarthritis, recurrent mandibular dislocation and ankylosis.  The main complaints are TMJ pain and impaired function including reduced mouth opening and inability to chew properly, which may have significant impact on subjective rating of pain and quality of life.
Patients not responding to conservative treatment may be subjected to surgery. The reported overall success rate for the TMJ surgical interventions is approximately 80%. The suggested surgical treatments ranges from joint injections and arthroscopy to open joint surgery with or without autologous or alloplastic reconstruction. However, both diagnostics and which surgical intervention will be most beneficial for the different patient categories is a matter of vivid debate. Thus, the etiology, classification, preferred treatment, risk factors for deterioration and non-responding out-come of treatment are current knowledge-gaps in oral and maxillofacial surgery according to a recent systematic review. Furthermore, the group not responding to surgical treatment is largely uncharacterized.
The project aims at characterizing the patients with TMJ disorders clinically and tissue based to improve diagnostics, treatment planning, prediction of out-come and open up for new non-surgical treatment options. By improving the oral and maxillofacial surgery care of these patients the results are expected to significantly reduce patient suffering, lower costs for health care and society and also reduce the health burden on related areas where these patients often seek help, such as rheumatology, anesthesiology (pain clinics), neurology, oral physiology, general dentistry and physiotherapy.
Publications last 10 years
H Billström, J Top, C Edlund and B Lund. Frequent occurrence of multidrug-resistant CC17 Enterococcus faecium among clinical isolates in Sweden. Journal of Applied Microbiology, 108(5):1810-6, 2010. PMID:19878525, DOI: 10.1111/j.1365-2672.2009.04585.
R Vidana, Å Sullivan, H Billström, M Ahlquist and B Lund. Enterococcus faecalis infection in root-canals – host derived or exogenous source? Letters in Applied Microbiology, 52:109-115, 2010.
B Lund, Ögren M, Kärnfalk C, Holmlund A.                                                                       Etiologic factors and clinical symptoms in patients with disc-related disorders of the temporomandibular joint. Journal of Oral and Maxillofacial Surgery, 69 (Suppl. 9):e45-e46, 2011.
A Feldreich, M Ernberg, B Lund, A Rosén.                                                        Increased β-endorphin levels and decreased pressure pain thresholds in patient with limited jaw opening movement-evoked pain from the temporomandibular joint. Journal of Oral and Maxillofacial Surgery, 70:547-556, 2012. PMID: 22177809, DOI: 10.1016/j.joms.2011.09.013.
M Ögren, C Fältmars, B Lund, A Holmlund. Hypermobility and trauma as etiologic factors in patients with disc derangements of the temporomandibular joint. Journal of Oral and Maxillofacial Surgery, 41(9):1046-1050, 2012. PMID: 22658266, DOI: 10.1016/j.ijom.2012.02.024.
Allander A, Aronsson B, Baecklund E, Blomgren J, Cherif H, Claesson K, Dahlén G, Dalén T, Edlund C, Ergander U, Götrick B, Hadrati M, Hogevik H, Klinge B, Knutsson K, B Lund, Sunzel B, Törnebladh U, Wahlin Y-B, Wrafvinge J, Wikström G, Zethelius B, Zimmerman M, Örtqvist P. Indikationer för antibiotikaprofylax i tandvården – ny rekommendation. Tandläkartidningen, Årg 104, Nr 13, 2012. PMID: 21155997, DOI: 10.1111/j.1472-765X.2010.02972.
B Lund. Den normala orala mikrofloran, antibiotikapreparat i tandvården och antibiotikaresistensläget i Sverige. Tandläkartidningen, Årg 104, Nr 14, 2012.
Tandvårds-Strama: Blomgren J, Dahlén G, Götrick B, Knutsson K, B Lund, Sunzel B, Wahlin Y-B, Zimmerman M. Sammanfattning av Läkemedelsverkets rekommendationer avseende antibiotikaprofylax i tandvården. Tandläkartidningen, Årg 104, Nr 15, 2012.
Allander A, Aronsson B, Baecklund E, Blomgren J, Cherif H, Claesson K, Dahlén G, Dalén T, Edlund C, Ergander U, Götrick B, Hadrati M, Hogevik H, Klinge B, Knutsson K, Lund B, Sunzel B, Törnebladh U, Wahlin Y-B, Wrafvinge J, Wikström G, Zethelius B, Zimmerman M, Örtqvist P. Indikationer för antibiotikaprofylax i tandvården. Information från Läkemedelsverket, 5:22-35, 2012.
A Holmlund, B Lund, C K Weiner.                                                                  Mandibular condylectomi with osteoarthrectomy with and without transfer of the temporalis muscle. British Journal of Oral and Maxillofacial Surgery, 51;206-210, 2013. PMID: 23777893, DOI: 10.1016/j.bjoms.2012.05.011.
A Holmlund, B Lund, C Weiner.                                                                     Discectomi without replacement for surgical treatment of painful reciprocal clicking or catching and chronic closed lock of the temporomandibular joint: a clinical follow-up audit. British Journal of Oral and Maxillofacial Surgery, 51(8):e211-214, 2013. PMID: 23369781, DOI: 10.1016/j.bjoms.2012.12.006.
A Holmlund, B Lund, CK Weiner. Respons to Letter to Editor on publication Mandibular condylectomy with osteoarthrectomy with and without temporalis muscle transfer. British Journal of Oral and Maxillofacial Surgery 51;671-672, 2013. PMID: 23731560, DOI: 10.1016/j.bjoms.2013.05.007.
A Holmlund, B Lund, C Kruger Weiner.                                                                                Surgical treatment of hyperplasia and osteochondroma of the mandibular condyle: a long-term follow-up study. British Journal of Oral and Maxillofacial Surgery, 42(10):1362, 2013.
B Lund, C. Kruger Weiner, A Holmlund.                                                          Mandibular condylectomy with osteoarthrectomy and temporalis muscle transfer.    British Journal of Oral and Maxillofacial Surgery, 42(10):1364, 2013.
A Skogh Andrén, B Aronsson, A Aust-Kettis, J Blomgren, K Claesson, P Dahlin, G Dahllöf, G Dahlén, C Edlund, B Götrick, M Hadrati, A Hermanson, M Hultin, A-M Roos-Jansåker, P Jonasson, B Klinge, K Knutsson, B Lund, P Lundholm, M Magnusson, C Missalidis, C Norman, N Norrsell, G Skoog, U Snygg-Marin, B Sunzel, C Ullbro, YB Wahlin, C Larsson Wexell, M Zimmerman. Rekommendationer för antibiotikabehandling i tandvården. Tandläkartidningen, 106(3):63-75, 2014.
J Blomgren, L Larsson Wexell, Y-B Wahlin, B Sunzel, B Lund. Odontogena infektioner där antibiotikabehandling kan övervägas (II). Information från Läkemedelsverket, 25(1):41-44, 2014.
B Lund, G Skoog, B Götrick, J Blomgren, U Snygg-Martin. Systemisk antibiotikabehandling. Information från Läkemedelsverket, 25(1):49-53, 2014.
B Lund, G Skoog, B Götrick, J Blomgren, U Snygg-Martin. Antibiotika för systemiskt bruk. Tandläkartidningen, 106(4):64-74, 2014.
B Lund, C Kruger Weiner, D Benchimol, A Holmlund.                        Osteochondroma of the glenoid fossa – report of two cases with sudden onset of symptoms. International Journal of Oral and Maxillofacial Surgery, 43(12):1473-6, 2014. PMID: 25277805, DOI: 10.1016/j.ijom.2014.09.009.
D Khalil, M Hultin, L Andersson Fred, N Parkbring Olsson, B Lund. Antibiotic prescription patterns among Swedish dentists working with dental implants surgery. Adherence to recommendations. Clinical Oral Implant Research, 26(9):1064-1069, 2015. PMID: 24730684, DOI: 10.1111/clr.12402.
R Vidana, E Sillerström, M Ahlquist, B Lund. Potential for nosocomial transmission of Enterococcus faecalis from surfaces in dental operatories. International Endodontic Journal, 48(6):518-27, 2015. PMID: 25066305, DOI: 10.1111/iej.12342.
B Lund, Margareta Hultin, Sofia Tranæus, Aron Naimi-Akbar, Björn Klinge. Complex systematic review - Perioperative antibiotics in conjunction with dental implant placement. Clinical Oral Implant Research, 26 (Suppl. 11), 1-14, 2015. PMID: 26080862, DOI: 10.1111/clr.12637
B Klinge, T Flemming, J Cosyn, H De Bruyn, B M Eiser, M Hultin, F Isodor, N P Lang, B Lund, J Meyle, A Mombelli, J M Navarro, B Pjetursson, S Renvert, H Schliephake.  The patient undergoing implant therapy. Summary and consensus statements. The 4th EAO Consensus Conference 2015. Clinical Oral Implant Research, 26 (Suppl. 11), 64-67, 2015. PMID: 26385621. doi: 10.1111/clr.12675.
B Lund, A Holmlund, B Wretlind, S Jalal, A Rosén.                                                         Reactive arthritis in relation to internal derangements of the temporomandibular joint: a case control study. British Journal of Oral and maxillofacial Surgery, 53:627-632, 2015. PMID: 25957137, DOI: 10.1016/j.bjoms.2015.04.008.
R Vidana, MU Rashid, A Weintraub, V Özenci, B Lund. The origin of endodontic Enterococcus faecalis explored by comparison of virulence factor patterns and antibiotic resistance to that of isolates from stool samples, blood cultures and food. International Endodontic Journal, 49(4):343-351, 2016. PMID: 25950381, DOI: 10.1111/iej.12464.
D Khalil, M Hultin, MU Rashid, B Lund. Oral microflora and selection of resistance after a single dose of amoxicillin. Clinical Microbiology and Infection, 22(11):949.e1-949.e4, 2016. PMID: 27569711, DOI:10.1016/j.cmi.2016.08.008
D Khalil, M Hultin, E Sjögren, E Huusko, P Lundholm, B Lund. Intraoral radiographic sensors: a possible source of bacterial transmission in the dental office. Journal of Hospital Infection, 94(4):362-363, 2016. PMID: 27717605, DOI:10.1016/j.jhin.2016.09.003.
Harnesk Nygren H, Blomstrand L, Garming Legert K, Magnusson M, Sjöström M, Lund B.            Rekommendation för antibiotika till patienter som strålbehandlats mot munhålan. Tandläkartidningen, 5:58-59, 2016.
B Lund. Derangements of the temporomandibular joint; Suggested brief treatment algorithm for internal derangements. The TMD symposium in Bergen, Norway, 1-3 June, 2016. ISBN 978-82-308-3160-1.
D Khalil, B Lund, M Hultin. Book chapter: Chapter 2, Antibiotic in Implant Dentistry                          InTech – Dental Implantology and Biomaterials. ISBN 978-953-51-2522-8, edited by Mazen Ahmad Jawad Amin Almasri.
M Österberg, A Holmlund, B Sunzel, S Tranæus, S Twetman, B Lund.              Knowledge gaps in oral and maxillofacial surgery: A systematic mapping. Int J Techn Assess Health Care, 33(1):93-102, 2017. PMID: 28612700, DOI:10.1017/S026646231700023X
M Ulmner, C Kruger Weiner, B Lund.                                                                               Patient specific factors correlated to the outcome of temporomandibular joint arthroscopy: a 6-year retrospective study. Journal of Oral and Maxillofacial Surgery, 75(8):1643.e1-1643.e7, 2017. PMID: 28487216, DOI:10.1016/j.joms.2017.04.005
A Rosen, B Lund, T Berge.                                                                               Addressing Non-Responding Chronic TMD Patients Experience from a Multidisciplinary Approach. Journal of Otolaryngology 1(2):116, 2017.
B Lund. Book chapter: Antibiotika. Aktuell Nordisk Odontologi, 2017. Universitetsförlaget. ISSN: 1902-3545. DOI:10.1826/issn.2058-7538.
B Lund, M Hultin, A Klinge, B Klinge, S Tranæus, A Naimi-Akbar. Antibiotic prophylaxis in orthognatic surgery: a complex systematic review. PLos ONE, 13(1):e0191161, 2018. PMID: 29385159, DOI:10.1371/journal.pone.0191161
H Bentele, M Enersen, H-M Eriksen, A Hensten, B K Lund, I Slinde, B Olin Teigmo, M B Vevelstad. Faglige anbefalinger for smittevern i klinisk odontologisk praksis. 2018.
B Lund, B Klinge, T Larsson, Ø Olsvik, H Valimaa. Antibiotikaresitens – globalt, lokalt, idag och imorgon. Ur Nordisk temanummer om antibiotika, publicerad i Finland, Danmark, Norge & Sverige: Tandläkartidningen 4:54-57, 2019.
B Lund, M Enersen. Nasjonelle faglige anbefalinger for antibiotikabruk i tannhelsetjenesten. Helsedirektoratet. Accepterat, 2019.
M Ulmner, C K Weiner, B Lund.                                                                        Predictive factors in temporomandibular joint arthroscopy: a prospective cohort short-term outcome study. International Journal of Oral and Maxillofacial Surgery, 2019 Sep 26. pii: S0901-5027(19)31310-4. [Epub ahead of print]. PMID: 31564479, DOI: 10.1016/j.ijom.2019.09.002.
Larsen T, Kjerulf A, Lund B. Infektionshygiejnens rolle i forebyggelse af antibiotikaresistens. Ur Nordisk temanummer om antibiotika, publicerad i Finland, Danmark, Norge & Sverige: Nor Tannlegeforen Tid. 2019;129:244-251.
B Lund, M Hultin, T Larsen. Antibiotikaprofyalx - förskrivning som kräver kunskap och eftertanke. Ur Nordisk temanummer om antibiotika, publicerad i Finland, Danmark, Norge & Sverige: Tandläkartidningen 5:54-60, 2019.
B Lund, B Klinge, T Larsen, Ø Olsvik, H Vällimaa. Antibiotikaresistens - globalt, lokalt i dag och i morgon. Tandläkartidningen 4:54-57, 2019.
Ø Olsvik, B Lund. Tandvårdsturism - ökad risk för folkhälsan. Ur Nordisk temanummer om antibiotika, publicerad i Finland, Danmark, Norge & Sverige: Nor Tannlegeforen Tid, 128, 2018. Tandläkartidningen 4:54-59, 2019.
Ø Olsvik, U Lilleng, B Lund. Book chapter: Medisinskt tannturisme: Kan behandling utenfor Norden medføre risiko for bærerskap og infeksjoner av antibiotika resistenta bakterier? Aktuell Nordisk Odontologi, Universitetsforlaget. ISSN 1902-3545. DOI: 10.1826/issn.2058-7538.
Klinge A, Khalil D, Klinge B, Lund B, Naimi-Akbar A, Tranaeus S, Hultin M. Prophylactic antibiotics for staged bone augmentation in implant dentistry. Acta Odontologica Scandinavica, 78(1):64-73, 2020                                                     PMID: 31483177, DOI: 10.1080/00016357.2019.1656819.
B Lund, A Cederlund, M Hultin, F Lundgren. Effect of governmental strategies on antibiotic prescription in dentistry. Acta Odontologica Scandinavica, 78(7):529-534, 2020.
N Vähäsarja, B Lund, A Ternhag, B Götrick, L Olaison, M Hultin, C Kruger Weiner, A Naimi-Akbar.                                                                                                            Incidence of infective endocarditis caused by viridans group streptococci in Sweden – effect of cessation of antibiotic prophylaxis in dentistry for risk individuals. Journal of Oral Microbiology, 23;12(1):1768342, 2020.
G N Belibasakis, B K Lund, C Krüger Weiner, B Johannsen, D Baumgartner, D Manoil, M Hultin, K Mitsakakis. Healthcare Challenges and Future Solutions in Dental Practice: Assessing Oral Antibiotic Resistances by Contemporary Point-of-Care. Antibiotics, accepted November 2020. PMID: 33014311, doi: 10.1080/20002297.2020.1768
B Lund, M Ulmner, T Bjørnland, T Berge, H Olsen-Bergem, A Rosèn. A disease focused view on the temporomandibular joint: a Delphi process guided classification. Journal of Oral Science, 62(1):1-8, 2020. PMID: 31996510, DOI:10.2334/josnusd.19-0128
Ulmner M, Sugars R, Naimi-Akbar A, Suslu S, Reseland JE, Kruger-Weiner C, Lund B. Synovial tissue cytokine profile in disc displacement of the TMJ. Journal of Oral Rehabilitation, Jul 8. PMID: 32640062, doi: 10.1111/joor.13051. Online ahead of print. 2020.
P-J Verhelst, K Vevaeke, K Orhan, B Lund, D Benchimol, W Coucke, F Van Der Cruyssen, A De Laat, C Politio, R Jacobs. The agreement between MRI- and arthroscopic findings in temporomandibular joint disorders. International Journal of Oral and Maxillofacial Surgery, accepted September 2020.
Pedersen T, Lybak S, Lund B, Loes S S. Temporomandibular joint prosthesis in cancer reconstruction preceding radiation therapy. Clinical Case Reports, accepted 2020. DOI: 10.1002/ccr3.3794
Ulmner M, Rachael Sugars R, Naimi-Akbar A, Tudzarovski N, Krüger Weiner C, Lund B K. Synovial tissue proteins and patient-specific variables as predictive factors for temporomandibular joint surgery. Diagnostics, 11, 46, 2021. https://doi.org/10.3390/diagnostics11010046