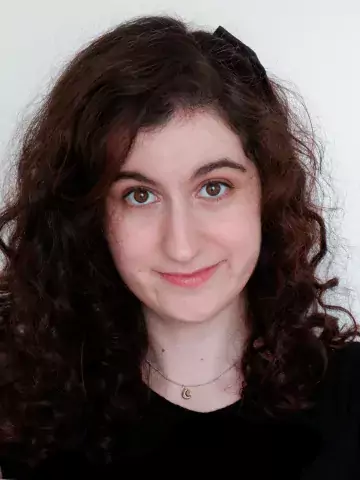 Christina-Evmorfia Kampitsi
PhD student
Research description
My research focuses on childhood cancer epidemiology. By utilizing the long-standing Swedish health data registers, I strive to elucidate which birth defects could be predisposing towards childhood cancer—and whether they might also affect survival after the cancer diagnosis. 
Other work focuses on how parental environmental exposures relate to childhood cancer and birth defects. 
The overall aim—and connecting thread between my projects—is to increase the understanding of childhood cancer etiology and survival.
Teaching portfolio
Teacher in Epidemiological Methods for Studying Determinants of Health, Master's Programme in Public Health Sciences, Karolinska Institutet (2020–)
Teacher in Epidemiology I (Introduction to Epidemiology) doctoral course, Karolinska Institutet (2023)
Education
MMedSc with a Major in Public Health, Karolinska Institutet 2019.
MSc in Clinical Nutrition, Harokopio University of Athens 2016.
BSc in Nutrition and Dietetics, Harokopio University of Athens 2014.
Academic honours, awards and prizes
Grants
2023 Barncancerfonden, Rb2023.
2023 Karolinska Institutet.
2022 Barncancerfonden, Rc2022.
2022 Robert Lundberg Memorial Foundation.
2022 Barncancerfonden, Rb2022 (not claimed).
2022 Karolinska Institutet.
Awards
2022 Young Investigator Award, 54th Annual Congress of the International Society of Paediatric Oncology (SIOP 2022).
2021 Young Investigator Award, 53rd Annual Congress of the International Society of Paediatric Oncology (SIOP 2021).
Scholarships
2017–2019 Scholarship for postgraduate studies, the Bodossaki Foundation.