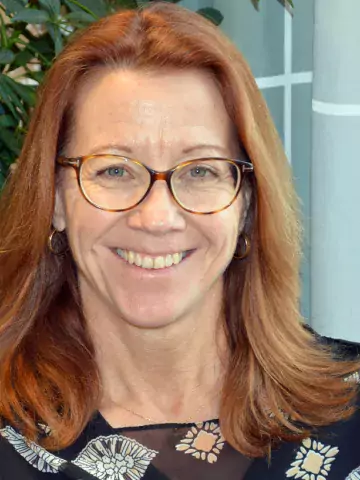 Elisabeth Rydwik
Senior lecturer/physcial therapist
About me
I have combined position as senior lecturer at the Division of physiotherapy and the Karolinska University Hospital where I'm the Director of Research and Development for Women's Health and Allied Health Professionals Theme. I also have a position as a scientific leader at the Research and Development unit for the care of older people, FOU nu, in Stockholm County Council. These positions enables me to combine research, implementation and education. 
Research description
My focus is on physical activity and exercise and the effects of those in vulnerable older people in different settings and contexts; community-dwelling vulnerable older people, rehabilitation in geriatric clinics as well as institutions. My research has thus also focused on evaluating outcome measures in relation to muscle strength and overall physical function.  I run a research projects within the area of preoperative exercise with a focus on older people with abdominal cancer and a development and evaluation of an e-health tool to support preoperative exercise. I am also the PI for a project within the area of health care utilization  and risk factors for re-admisson among patients discharged from geriatric in-hospital care and another project where we evaluate home rehabilitation with realist evaluation design. I'm a research group leader for the group Rehabilitation, collaboration and ageing. My combined position give me excellent possibilities to conduct clinically relevant research and increase the possibility of successful implementation.
Teaching portfolio
I teach regularly on the basic- advanced- and research education level and I supervise master students on a regular basis. I have been main supervisor for one PhD-student and co-supervisor for one. At present, I'm the main supervisor for three PhD-student and co-supervisor for three as well as main supervisor for two postdocs.
Education
I graduated as a physiotherapist in 1991. In 1999, I received my bachelor degree and in 2007 my doctoral degree at Karolinska Institutet. I became a docent in March 2014.