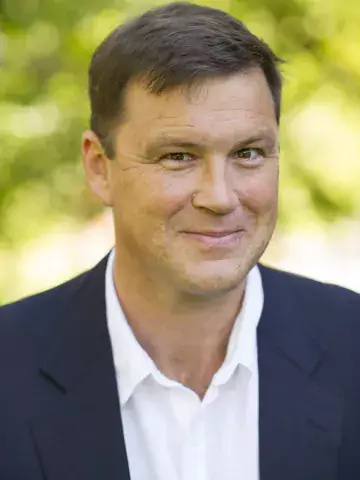 Eric Herlenius
Professor/senior physician
Focus on perinatal development of Inspiration and autonomic control & how novel deep machine learning of vital parameter data better the diagnostics and treatment of newborn, children & adult patients
About me
Eric Herlenius studied medicine at Karolinska Institutet where he also defended his PhD thesis in developmental neuroscience 1998. He subsequently joined Profs Iku Homma and Evan Snyder for postdoc at Showa University, Tokyo and Children's Hospital, Harvard medical school, Boston respectively, to study activity dependent development and plasticity of functional neural networks. He then specialized in Pediatrics and continued investigations regarding perinatal development of autonomic control. He is a Physician-scientist focused on translational medicine, combining basic mechanistic and patient research to develop novel methods to screen, detect and protect against inflammation related breathing disorders.
Current positions and commitments
Professor of Pediatrics, Karolinska Institutet
Senior Consultant in Pediatrics, Astrid Lindgren´s Children´s Hospital
Chair Research & Development and education for Pediatric Emergency and Infectious disease, Karolinska University Hospital
Head, Perinatology course Medical Students, KI
Head DeepNEWS - Deep machine learning based Novel Early Warning System. KI-K-KTH
Research description
Immature respiratory control in infants born may result in apneas, sudden unexpected postnatal collapse (SUPC), secondary hypoxic brain damage, and SIDS. We have shown that prostaglandins are central pathogenic factors in respiratory disorders and the hypoxic response. This has led us to focus on the role of inflammation and brainstem modulation in both clinical and mechanistic studies. These are used to define mechanisms for factors disturbing the physiological and neural pathways that control breathing. Main goals are:
1) Develop better clinical guidelines and best practices to prevent sudden cardiorespiratory failure in newborns, Sudden Unexpected Postnatal Collapse (SUPC).
2) Deep-NEWS! To clinically characterize how dysregulation of respiratory control induces life-threatening events and if subtle alterations in cardiorespiratory parameters may act as early warning scores for infection, inflammation and a need for therapeutic intervention. We use Deep Machine Learning based analysis of individual patients real time vital parameters to develop rapid semiautomatic Novel Early Warning Systems.
3) To define the pathophysiological mechanism of apneas and involvement of inflammation in the development and activity of brainstem respiration-related neural circuits. In vivo and novel in vitro experimental mouse models and single cell transcriptomics and patch-seq techniques are used.
By complimenting a thorough understanding of the ways in which inflammation impacts breathing and understanding cues that precede respiratory failure, we will enable earlier and novel therapeutic interventions before life-threatening events occur.