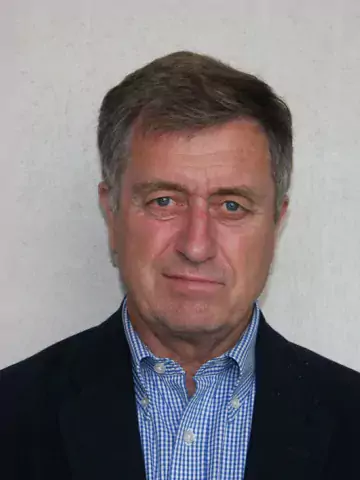 Göran Walldius
Professor Emeritus/Emerita
Research description
Metabolic and inflammatory risk factors for cardiovascular disease and cancer
My research is focused on the influence of metabolic and inflammatory abnormalities risk factors for subsequent cardiovascular, atherosclerotic, diabetic and cancer diseases. Since 1985 we are running the AMORIS (Apolipoprotein-related MOrtality RISk) study in close collaboration with Ingmar Jungner, the founder of the Central Automation Laboratory, CALAB. We investigate if the atherogenic apolipoprotein (apo)B, and the anti-atherogenic apoA-I are stronger risk factors for myocardial infarction and stroke than the conventional LDL (the bad) and HDL (the good) cholesterol. Our study results are based on laboratory data from 175 000 men and women from the greater Stockholm area followed for 20 years. From linkages to various health and disease registers we have, so far, found that the balance between the bad apoB and the good apoA-I the apoB/apoA-I ratio - is a stronger risk factor for myocardial infarction and stroke than the LDL/HDL ratio. ApoB and apoA-I are now being introduced in clinical care in many Swedish health care centers.
The updated AMORIS study at IMM
During the last years the AMORIS laboratory database has been updated to include 800 000 individuals containing up to 300 different laboratory analyses. Ingmar Jungner has now made this database available for research at IMM on the program:
"Metabolic and inflammatory risk factors and development of chronic disease especially cardiovascular disease, kidney diseases, cancer, rheumatoid arthritis and dementia epidemiological studies based on the AMORIS population"
We are now linking these laboratory data to several registers containing clinical, socioeconomic, risk factor data and morbidity, mortality in these diseases. This project will give us unique opportunities to make in depth studies on mechanisms behind several common chronic diseases. We will also be able to evaluate the effects of various pharmacological treatments on future risk for the most common and expensive health problems we phase in the future. Our first studies on this new project will start in the beginning of 2013.
Linkage of the AMORIS laboratory data to various registers
In the current project we link the AMORIS laboratory data to the following registers and databases: National Board of Health and Welfare: the National Cause-of-Death Register, the Swedish Cancer Registers and special registers on prostate, breast and colorectal cancers, the National Patient Register, the Medical Birth Register, the Swedish Prescribed Drug Register. From Statistics Sweden the Multi-Generation Register, population registers of emigration and immigration, National censuses 1970, 1975, 1980, 1990, the LISA database, Surveys of living conditions (ULF). From Uppsala Clinical Research Center (UCR) quality registers: the Swede-Heart Register containing the registers of RIKS-HIA, Sephia, SCAAR and the Swedish Heart Surgery Register. From Riks-stroke quality registers: the Riks-stroke register. From Karolinska Institutet research cohorts: the Swedish Twin Register, Work related factors and cardiovascular disease: the WOLF study; the Stockholm investigation of 60-year old men and women, the Swedish register on kidney diseases (SNR).
Collaboration
The AMORIS-KI project is located at IMM, KI. A Steering Committee is responsible for the conduct of the project (Göran Walldius, Professor Emeritus, chair, IMM, Niklas Hammar, Adjunct professor, IMM, Ulf de Faire, Professor Emeritus, IMM, Mats Lambe, Professor, Regional Cancer Center, Uppsala and Ingmar Jungner, Associate Professor, CALAB and IMM. The Steering Group is responsible for evaluation and prioritization of research proposals within the overall research plan. We are collaborating with Ingar Holme and Are Aastveit, both professors in statistics, Oslo, Norway, Mats Lambe, Lars Holmberg, professors in cancer research and Mieke Van Hemelreijk, Lecturer in Cancer Epidemiology, Kings Collage London, School of Medicine, London, UK, and also with several of the colleagues who have delivered their own databases to the project.
Education
During all the years since 1973 I have worked as an internist and cardiologist at Karolinska University Hospital. I have also been doing research at King Gustaf V research institute (GV) and from 1996 also as Adjunct Professor in collaboration with AstraZeneca at the medical institution, Karolinska institutet. In 2000 I moved to IMM, Institute for Environmental Medicine, unit of Cardiovascular Epidemiology.
Publications
Walldius G.
The apoB/apoA-I Ratio is a Strong Predictor of Cardiovascular Risk, 2012
Lipoproteins in Health and Diseases, ISBN 978-953-51-0773-6, eds. Frank S and Kostner G.
The apoB/apoA-I Ratio is a Strong Predictor of Cardiovascular Risk, pages 95-148
Walldius G, Jungner I.
The apoB/apoA-I ratio: a strong, new risk factor for cardiovascular disease and a target for lipid-lowering therapy a review of the evidence
J Intern Med 2006; 259:493-519.
Walldius G, Aastveit AH, Jungner I.
Stroke mortality and the apoB/apoA-I ratio: results of the AMORIS prospective study
J Intern Med 2006; 259:259-66.
Sniderman AD, Furberg CD, Keech A, Roeters van Len nep JE, Frohlich J, Jungner I, Walldius G.
Apolipoproteins versus lipids as indices of coronary risk and as targets for statin therapy treatment
Lancet 2003;361:777-80.
Walldius G, Jungner I, Holme I, Aastveit AH, Kolar W, Steiner E.
High apolipoprotein B, low apolipoprotein A-I, and improvement in the prediction of fatal myocardial infarction(AMORIS study): a prospective study
Lancet 2001;358:2026-33.