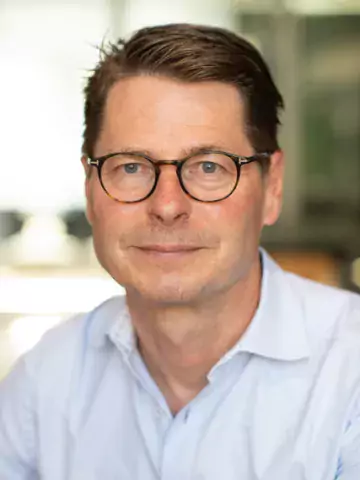 Hans-Gustaf Ljunggren
Professor/senior physician
About me
MD and PhD Karolinska Institutet (KI), 1982-1992. Post doc M.I.T., Boston, USA, 1992-1994. Group leader, Dept of Microbiology Tumor and Cell Biology (MTC), KI, 1994-2000. Professor at the Department of Medicine (H7), KI, 2001-. 
Commission of trust
Chairman Medical Student Association, KI, 1985. Scientific Secretary, Swedish Cancer Society, 1998-2002. Member Board of Research, KI, 2005-2011, and KI University Board, KI, 2011-2013. Vice department head, Department of Medicine (H7), 2008-2013. Member of the Nobel Assembly at KI, 2008-. Dean of Research, KI, 2013-2016. 2020- Director NextGenNK Competence Center founded by Sweden's Innovation Agency. 
Research description
Our group has a long-term interest in exploring the function of human immune reaction in cancer and infectious diseases. 
Within the field of cancer, we study NK cell reactivates towards tumor cells and explore the potential of using NK cells in therapeutic settings. Within the field of infectious diseases, we explore immune reactions towards flavivirus infections (in particular TBEV, JFV, and JEV), hantavirus infections, and SARS-CoV-2 infections. With respect to flavivirus infections and SARS-CoV-2 infections we also explore vaccine responses in humans vaccinated with existing vaccines. 
Keywords: NK cells, innate immunity, virus, cancer, hematology, immunotherapy