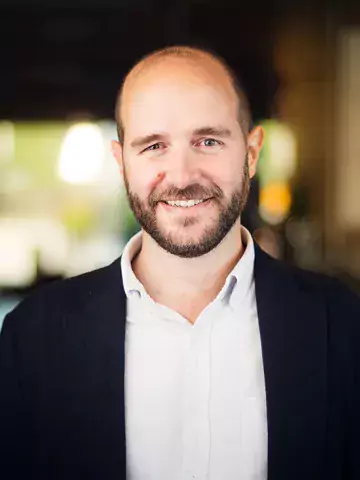 Jens Hjerling-Leffler
Principal researcher
About me
Current position: Associate Professor and Principle Investigator
Main interests: Circuit maturation, neuronal diversity, mouse genetics, single-cell sequencing, transcriptional regulation, electrophysiology and virus based tools.
Previous research appointments
Fishell lab, NYU Langone Medical Center, New York, NY, US
Koltzenburg lab, Queen Square Centre for Neuromuscular Disease, UCL, London, UK
Ernfors lab, Medical Biochemistry and Biophysics, Karolinska Institutet, Sweden
Pfrieger lab, Max Delbrück Center for Molecular Medicine, Berlin, Germany
Research description
Our research group is interested in the genetic and cellular mechanisms of postnatal and adolescent maturation and its role psychiatric disorders. We apply advanced mouse genetics in combination with electrophysiology and modern molecular methods to probe identify cellular changes and the function of individual cell types as well as study the circuit basis of their function.
Selected publications
Postnatal Sox6 Regulates Synaptic Function of Cortical Parvalbumin-Expressing Neurons.
Munguba H, Chattopadhyaya B, Nilsson S, Carriço JN, Memic F, Oberst P, Batista-Brito R, Muñoz-Manchado AB, Wegner M, Fishell G, Di Cristo G, Hjerling-Leffler J
J Neurosci 2021 Oct;41(43):8876-8886
Intrinsic electrophysiological properties predict variability in morphology and connectivity among striatal Parvalbumin-expressing Pthlh-cells.
Bengtsson Gonzales C, Hunt S, Munoz-Manchado AB, McBain CJ, Hjerling-Leffler J
Sci Rep 2020 Sep;10(1):15680
Genetic identification of cell types underlying brain complex traits yields insights into the etiology of Parkinson's disease.
Bryois J, Skene NG, Hansen TF, Kogelman LJA, Watson HJ, Liu Z, Brueggeman L, Breen G, Bulik CM, Arenas E, Hjerling-Leffler J, Sullivan PF
Nat Genet 2020 May;52(5):482-493
Diversity of Interneurons in the Dorsal Striatum Revealed by Single-Cell RNA Sequencing and PatchSeq.
Muñoz-Manchado AB, Bengtsson Gonzales C, Zeisel A, Munguba H, Bekkouche B, Skene NG, Lönnerberg P, Ryge J, Harris KD, Linnarsson S, Hjerling-Leffler J
Cell Rep 2018 Aug;24(8):2179-2190.e7
Classes and continua of hippocampal CA1 inhibitory neurons revealed by single-cell transcriptomics.
Harris KD, Hochgerner H, Skene NG, Magno L, Katona L, Bengtsson Gonzales C, Somogyi P, Kessaris N, Linnarsson S, Hjerling-Leffler J
PLoS Biol 2018 Jun;16(6):e2006387
Genetic identification of brain cell types underlying schizophrenia.
Skene NG, Bryois J, Bakken TE, Breen G, Crowley JJ, Gaspar HA, Giusti-Rodriguez P, Hodge RD, Miller JA, Muñoz-Manchado AB, O'Donovan MC, Owen MJ, Pardiñas AF, Ryge J, Walters JTR, Linnarsson S, Lein ES, Sullivan PF*, Hjerling-Leffler J*. *Shared corresponding authors
Nat Genet 2018 Jun;50(6):825-833
Education
Post-doctoral fellow, NYU Langone Medical Center, New York, NY, US
Post-doctoral fellow, Institute of Child Health, UCL, London, UK
PhD, Medical Biochemistry, Karolinska Institutet, Sweden
Undergraduate education, Lund University, Sweden