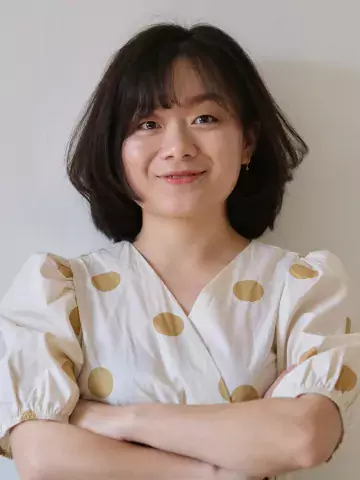 Jing Wu
Postdoctoral researcher
Postdoc researcher at the Department of Integrative Epidemiology, IMM, KI.
Study interests: Neurodegenerative disease; Cognition; Ageing research; Environmental epidemiology.
About me
I'm currently working on projects related to the treatment of Myasthenia Gravis and disease progression using data from the Swedish Myasthenia Gravis Registry (MGreg). 
My PhD project is "Ambient Air Pollution and Transportation Noise: How They Affect Mental Health in Older Adults" supervised by associate professor Debora Rizzuto. The overall aim of my PhD project is to understand the impact of air pollution and transportation noise on mental health (including cognitive decline, cognitive impairment, dementia, and depression) among older adults.
Research description
My research interests fall into exploring risk factors for neurodegenerative diseases using large Swedish cohorts and register data. I have experience conducting studies with cross-sectional and longitudinal statistical approaches, literature reviews and meta-analyses. I have learned various analytical approaches for longitudinal data analyses, including survival analyses, mediation and interaction analyses, multistate models, linear mixed effect models, life-course study analyses, competing risk analyses, etc.
Recent publications:
Wu J, Grande G, Triolo F, Pyko A, Sjöberg L, Ljungman P, Eneroth K, Bellander T, Rizzuto D. Air pollution, social engagement, and depression in older adults: Results from a Swedish population-based cohort study. Environmental Pollution. 2023 Nov 1;336:122394.
Grande G, Hooshmand B, Vetrano DL, Smith DA, Refsum H, Fratiglioni L, Ljungman P, Wu J, Bellavia A, Eneroth K, Bellander T. Association of Long-term Exposure to Air Pollution and Dementia Risk: The Role of Homocysteine, Methionine, and Cardiovascular Burden. Neurology. 2023 Sep 19;101(12):e1231-40.
Imahori Y, Vetrano DL, Ljungman P, Laukka EJ, Wu J, Grande G, Rizzuto D, Fratiglioni L, Qiu C. Association of ischemic heart disease with long‐term risk of cognitive decline and dementia: A cohort study. Alzheimer's & Dementia. 2023 May 30.
Wu J,  Xiong Y,  Xia X,  Orsini N,  Qiu C,  Kivipelto M,  Rizzuto D,  Wang R. Can dementia risk be reduced by following the American Heart Association's Life's Simple 7? A systematic review and dose-response meta-analysis. Ageing research reviews 2023 83; 101788-
Wu J,  Olsson T,  Hillert J,  Alfredsson L,  Hedström AK. Influence of oral tobacco versus smoking on multiple sclerosis disease activity and progression. Journal of neurology, neurosurgery, and psychiatry 2023 ;
Guo J,  Sun Q,  Wu C,  Wu J. Adherence to lifestyle advice and its related cardiovascular disease risk among US adults with high cholesterol. Clinical nutrition ESPEN 2022 51; 267-273
Wu J,  Grande G,  Stafoggia M,  Ljungman P,  Laukka EJ,  Eneroth K,  Bellander T,  Rizzuto D. Air pollution as a risk factor for Cognitive Impairment no Dementia (CIND) and its progression to dementia: A longitudinal study. Environment international 2022 160; 107067-
Wu J,  Engdahl E,  Gustafsson R,  Fogdell-Hahn A,  Waterboer T,  Hillert J,  Olsson T,  Alfredsson L,  Hedström AK. High antibody levels against human herpesvirus-6A interact with lifestyle factors in multiple sclerosis development. Multiple sclerosis (Houndmills, Basingstoke, England) 2022 28;3 383-392
Grande G*,  Wu J*,  Ljungman PLS,  Stafoggia M,  Bellander T,  Rizzuto D. Long-Term Exposure to PM2.5 and Cognitive Decline: A Longitudinal Population-Based Study. Journal of Alzheimer's disease : JAD 2021 80;2 591-599
Wu J,  Jelinek GA,  Weiland T,  Hedström AK,  Alfredsson L,  Neate S,  De Livera A,  Nag N,  Simpson-Yap S. Perceived cognitive impairment is associated with sexual dysfunction in people with multiple sclerosis: A 2.5-year follow-up study of a large international cohort. Multiple sclerosis and related disorders 2020 45; 102410-
Teaching portfolio
Applied Epidemiology 2 (Master-TA ) Karolinska institute 11/2022
Introduction for epidemiology (Bachelor-Lecture) Skandinaviska Kiropraktorhögskolan   08/2022
Speed up your programming (Workshop-Lecture ) Karolinska institute 01/2022
Education
09/2019-Now         PhD          Karolinska Institute (KI)                 Medical science 
08/2017-06/2019   Master      Karolinska Institute (KI)                  Epidemiology
09/2011-06/2016   Bachelor   Dalian Medical University (DMU)   Preventive Medicine
Academic honours, awards and prizes
Collaboration in Science 2022        Best poster presentation award     06/10/2022 - 08/10/2022