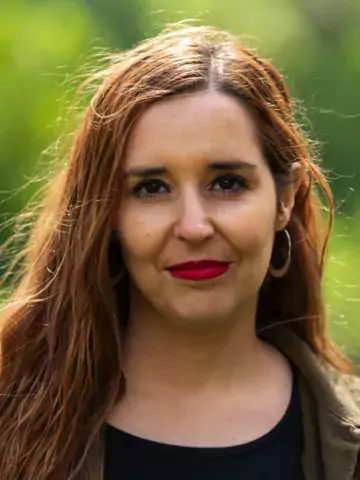 Joana Pereira
Principal researcher
About me
I am an Associate Professor (Docent in Neurosciences), Principal Investigator and Group Leader at the Neuro Division of CNS. I have a PhD in Biomedicine by the University of Barcelona and did my Postdoctoral training at the NVS Department of KI.
Research description
I am working with brain connectivity measures derived from structural MRI, functional MRI and diffusion tensor imaging in patients with Alzheimer's disease and Parkinson's disease. My current projects are focused on the assessment of brain connectivity and network topology in different stages of these disorders as well as their relationship with clinical measures. I also work with analyses of spatial patterns derived from amyloid and tau positron emission tomography as well as cerebrospinal fluid and plasma biomarkers and cognitive tests.
Research Group
I currently lead a team of 3 PhD students, 3 Postdocs and 1 Research Assistant:
Anna Canal Garcia
PhD student working on integrating different neuroimaging modalities of patients with Alzheimer's disease into a single multilayer connectome, which can be used to assess the interaction between distinct pathological processes.
Email: anna.canal.garcia@ki.se
Mite Mijalkov
Postdoc developing new measures of dynamic brain connectivity for the analysis of functional magnetic resonance images in patients with Parkinson's disease.
Email: mite.mijalkov@ki.se
Daniél Veréb
Postdoc working with functional gradients and imaging preprocessing.
Email: daniel.vereb@ki.se
Blanca Zufiria Gerboles
PhD student working with different deep neural network architectures to understand anatomical brain connectivity and its relationship with gray matter atrophy and white matter lesions.
Email: blanca.zufiria.gerboles@ki.se
Jiawei Sun
PhD student working on the implementation of deep neural networks to predict non-linear changes in functional brain connectivity in healthy individuals and patients with neurodegenerative diseases.
Email: jiawei.sun@ki.se
Zhilei Xu
Postdoc working with the development of approaches to relate genetic information to brain connectivity measures.
Email: zhilei.xu@ki.se
Massimiliano Passaretti
Research Assistant assessing different disease progression pathways in neurodegenerative diseases using clinical and neuroimaging data.
Email: massimiliano.passaretti@ki.se
In addition, we have following researchers affiliated to our group
Emma Chadwick
Clinical researcher interested in neuropsychological markers of dementia.
Email: emma.chadwick@ki.se
Jasmine Soto SellDahl
Clinical researcher interested in Alzheimer's disease.
Email: jasmine.soto.selldahl@ki.se
Ida Karimpour
Clinical researcher interested in Alzheimer's disease.
Email: ida.karimpour@ki.se
Co-supervision
I am also the official co-supervisor of 4 PhD students from the University of Gothenburg and KTH:
Fabian Sinzinger
Main supervisor: Assoc. Prof. Rodrigo Moreno,  KTH Royal Institute of Technology.
Yu-Wei Chang
Main supervisor: Prof. Giovanni Volpe, GU.
Emiliano Gomez-Ruiz
Main supervisor: Prof. Giovanni Volpe, GU.
Hang Zhao
Main supervisor: Prof. Giovanni Volpe, GU.
Alumni
I have supervised 4 PhD students that have already defended their thesis: Meera Srikrishna (GU), Emilia Schwertner (KI), Konstantinos Poulakis (KI), Gustav Mårtensson (KI).
Teaching portfolio
My areas of teaching expertise are the field of imaging analyses of magnetic resonance and positron emission tomography scans as well as the application of imaging measures to the assessment of neurodegenerative disorders.
I have extensive experience in leading lectures, tutorials and software demonstrations as well as in the supervision of student's projects at the master and PhD level. I also have experience in course planning as well as an examiner and moderator.
I am currently involved in the teaching of the following courses: 
Translational Molecular Imaging in Neurodegenerative Disorders
Organizers: Laetitia Lemoine, Elena Rodriguez-Vieitez
Biomarkers for Neurodegenerative Diseases
Organizers: Michael Schöll, Ros Patterson
Imaging in Neuroscience: With a focus on structural MRI methods
Organizers: Eric Westman, Daniel Ferreira
I am also organizing my own course together with Prof. Peter Fransson at KI:
Application of Graph Theory to the study of Brain Connectivity
Finally, together with Assoc. Prof. Rita Almeida, I organize a workship at SUBIC, Stockholm University:
BRAPH 2: A software for the analysis of brain connectivity using multilayer networks and deep learning
Education
• 2017. Postdoctoral Fellow in Neuroimaging, Karolinska Institute, Stockholm, Sweden.
• 2012. PhD in Biomedicine, University of Barcelona, Barcelona, Spain.
• 2008. Master in Neurosciences, University of Barcelona, Barcelona, Spain.
Academic honours, awards and prizes
Grants
As Principal Investigator
Marie Curie Intra-European Fellowship (IEF)
Swedish Research Council
Alzheimerfonden
Hjärnfonden
Centrum för innovativ medicin (CIMED)
Stratneuro
Stohnes
Loo och Hans Ostermans stiftelse
Gamla Tjänarinnor
Lindhes Advokatbyra AB
KI Stiftelser
Swedish Foundation for Strategic Research (SSF)
Senior Research Faculty Position at Karolinska Institute
Conference organization
I have been a chairman of the yearly conference "Emerging Topics in Artificial Intelligence" since 2020, a highly interdisciplinary forum combining artificial intelligence with photonics, microscopy, active matter, biomedicine, and brain connectivity.
Dates: 20-24 August 2023
Location: San Diego, USA
https://spie.org/OPN/conferencedetails/emerging-topics-in-ai?SSO=1