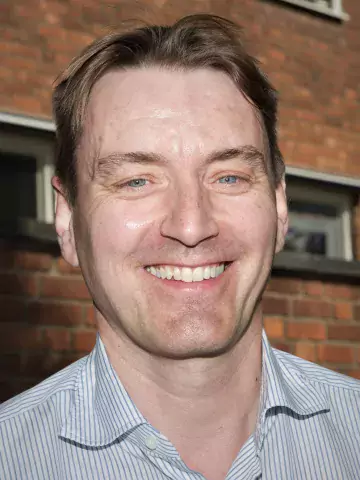 Johan Franck
Professor/senior physician
About me
Professor at KI since 2008, firstly of Clinical Alcohol and Drug Addiction Research (adjunct) and, as of 2010, of Psychiatry (full professor).
Clinical Director of the Stockholm Centre for Dependency Disorders, Stockholm County Health Care (SLSO), since 2011.
Vice chair, Dept of Clinical Neuroscience 2007-2011. Director, Stockholm Centre for Psychiatry Research 2007-2011
Member of the Karolinska Institutet Docentur Committee, 2003-2008 (vice chair 2006-2008).
Docent in 1999 (Physiology; Psychiatry)
Board Certified Specialist in Psychiatry (1998); Addiction medicine (2018)
Commissions of trust
Swedish Research Council - Chair, Review Panel D2 (psychiatry; neurology) 2016, 2018-2019; Review Panel for Mental Health 2020
Swedish Research Council - Elected member of the Scientific Council for Medicine and Health 2010-2012
Swedish Society for Medical Research - Scientific Secretary and Board member 2001-2010 www.ssmf.se
Member of the Stockholm County Council Panel for Evaluation of Pharmaceutical Drugs 2010-2012 - Chair of Psychiatry sub-committe 2004-2012
European Medicines Agency (EMA); member of Scientific Advisory Group on Psychiatry (since 2011) www.ema.europa.eu
Scientific advisor to the Swedish Prison and Probation Service 2005-2018, and the National Board for Institutional Care (SIS) 2011-2016
European College of Neuropsychopharmacology - member of Scientific Advisory Panel 2012-2017
Review commissions for the Royal College of Physicians (UK), the MRC (UK), the Swiss National Science Foundation, the Norwegian Research Council, Helse Sör-Öst (Norway), Helse Vest (Norway), ZI Mannheim (Germany), Independent Research Fund Denmark, University of Helsinki
Member of Editorial Boards
European Addiction Research
Addiction Biology (Reviewing Editor)
Research description
The process leading up to addictive disorders is complex and several factors contribute to induce and maintain addictions to both drugs and natural rewards, including drug priming and exposure to drug related cues. My research group aims at evaluating novel psychological and pharmacological treatments for alcohol and amphetamine dependence, respectively. We also develop treatment for co-morbid ADHD and substance dependence. The research group includes various professions and competencies, and we collaborate with researchers in psychotherapy, epidemiology, genetics, and infectious diseases.
One main focus is the effects of pharmaceutical drugs on drug-craving, drug-seeking behavior and relapse to illicit drug use, in patients with addictive disorders. By combining human experimental models and placebo controlled clinical trials in natural settings we strive to shorten the gap between discovery, medication safety trials and efficacy trials.
We work with three distinct clinical populations: patients with amphetamine dependence, patients with alcohol dependence, and patients with a co-morbid diagnosis of ADHD and a concomitant substance use disorder. We collaborate with other researchers in areas such as opioid use disorder, alcohol consumption post liver transplant, novel ultrasound technology in alcoholic liver disease, and evaluation of novel drug testing in exhaled air.