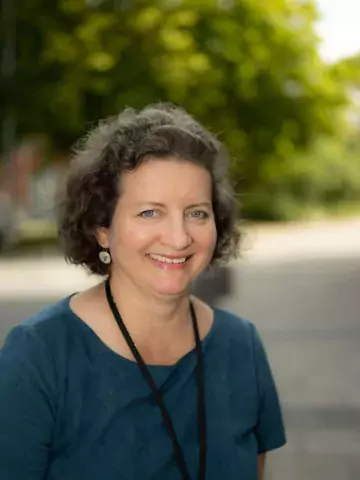 Katalin Dobra
Professor/senior physician
About me
I am Senior Physician and Professor of Clinical Pathology at the Department of Oncology-Pathology. 
Research description
My research is about cancer of the lungs and pleurae – diseases that generally have a poor prognosis. In my research group, we study both primary cancer and metastases and our long-term goal is to help cancer patients obtain earlier and more accurate diagnoses and prognoses so that they can be given personalised treatment. The research spans the mapping of fundamental mechanisms of tumour growth to the development of new analytical methods and biomarkers.
I have a particular interest in the protein syndecan 1, which, in being involved in cell division, is relevant to tumour growth. The protein is anchored to the cell membrane, but we have made the surprising discovery that it is also found in the nucleus. We have also shown that soluble syndecan 1 in bodily fluids can be used as a biomarker for identifying aggressive tumours requiring more extensive treatment.