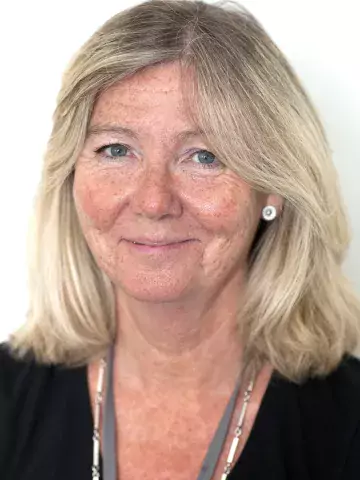 Lena Marions
Affiliated to research
About me
Lena Marions is a senior lecturer at the department of clinical science and education Karolinska Institutet. She is appointed as course director for medical students during the course in reproduction and development.
Lena Marions is associate professor in obstetrics and gynaecology and also working as a senior consultant at the department of obstetrics and gynaecology.
Lena Marions was previously employed by WHO in Geneva as a medical officer in the area of preventing unsafe abortions. At present she is also a member of an expert panel for recommendations of contraceptive methods. In Sweden she is a member of the research group at WHO collaborating centre for reproductive health which is situated at Karolinska Universitetssjukhuset, Solna. The research group, led by professor Kristina Gemzell-Danielsson has several projects within the area of reproductive health.
Research description
The area of Lena Marions research intereset is mainly sexual and reproductive health including methods for family planning and induced abortion, but also gynaecological cancer and sexaully transmitted infections (STI). Reserach projects are being carried out in countries outside Sweden such as Bangladesh, Iran, Laos and Ukraine. Some PhD projects are being supported by SIDA as collaboration projects between KI and the students home university (KIRT). In these projects the students are spending time both in Sweden and in thier home countries. One of these PhD projects in Laos has resulted in an increased awareness and screening regarding cervical cancer.
Links