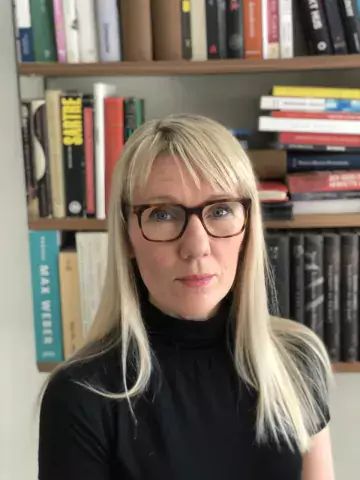 Maria Josephson
Administrative officer
About me
I recieved my PhD at the department for the History of Science and Ideas at Uppsala University in 2011. After completing my thesis I worked as lecturer at Uppsala University for four years, and then moved to the department Tema Q of Linköping University for a post doctoral research project. 
Research description
My research interests spans from the history of science to the history of care and diagnostic concepts in the twentieth century. In my dissertation; "The Problem that had no Name? Neurosis, Stress and Gender in Sweden 1950 to 1980" (Uppsala university, 2011), I explore how the dominant discourse on neurosis transformed into a discourse on stress in the post war decades. 
My current project investigates political and scientific aspects of the conflict surrounding THX, a controversial alternative cancer drug that became popular in Sweden from the 1960's and onwards. The project is financed by Östersjöstiftelsen at Södertörn University. I am particularly interested in the clashes between lay and professional actors and the ways boundaries were established and renegotiated throughout the conflict. Hundreds of thousands of patients turned to Elis Sandberg, the inventor of THX, and became his allies in the struggle against Swedish medical authorities and professionals. To understand their rejection of conventional medicine during a time that is often described as "the golden age of medicine" is one of the general aims of the project. 
Education
Masters degree, History of Science and Ideas, Uppsala University, 2005
PhD, History of Science and Ideas, Uppsala University, 2011