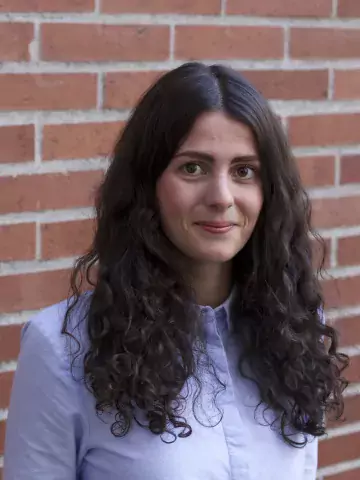 Nina Becker
Affiliated to research
About me
I completed my PhD at Karolinska Institutet in 2017 within the Otto-Hahn Research Group on Associative Memory of the Max Planck Institute for Human Development in Berlin and the Aging Research Center at Karolinska Institutet. In 2018 I joined the Emotion Lab at Karolinska Institutet as part of my Swedish Research Council funded international postdoc project "Memory neuromodulation: How emotional contexts modulate neural item representations in healthy individuals and individuals with emotional disorders".
Research description
My primary research interest lies in the neural basis of episodic memory formation. I have a strong interest in how we encode associations and specifically, how memory processes are modulated by emotions. To identify brain factors and activity patterns that relate to memory formation, I am applying behavioral and neuroimaging measures specifically in MTL substructures, amygdala, and frontal regions.