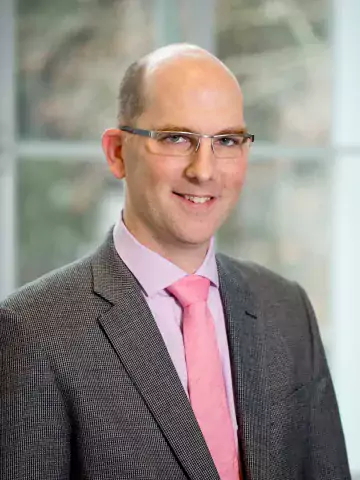 About me
Tibor Harkany is a molecular neurobiologist. He is professor and research group leader at the Department of Neuroscience. 
Research description
Research topics:
Endocannabinoid signaling in the developing nervous system,
Molecular mechanisms of psychoactive drug action in the fetal brain,
Calcium-binding protein functions in the nervous system, with particular emphasis on hypothalamic neuropeptide and hormone release,
Molecular identity of sensory and hypothalamic neurons.
Select publications:
Romanov R, Alpar A, Zhang MD, Zeisel A, Calas A, Landry M, Fuszard M, Shirran SL, Schnell R, Dobolyi A, Olah M, Spence L, Mulder J, Martens H, Palkovits M, Uhlen M, Sitte HH, Botting CH, Wagner L, Linnarsson S, Hökfelt T, Harkany T. A secretagogin locus of the mammalian hypothalamus controls stress hormone release. EMBO Journal 2014, pii: e201488977.
Alpár A, Tortoriello G, Calvigioni D, Niphakis MJ, Milenkovic I, Bakker J, Cameron GA, Hanics J, Morris CV, Fuzik J, Kovacs GG, Cravatt BF, Parnavelas JG, Andrews WD, Hurd YL, Keimpema E, Harkany T. Endocannabinoids modulate cortical development by configuring Slit2/Robo1 signalling. Nat Commun 2014, 5:4421.
Tortoriello G, Morris CV, Alpar A, Fuzik J, Shirran SL, Calvigioni D, Keimpema E, Botting CH, Reinecke K, Herdegen T, Courtney M, Hurd YL, Harkany T. Miswiring the brain: D9-tetrahydrocannabinol disrupts cortical connectivity by induction of a SCG10/stathmin-2 degradation pathway, EMBO Journal 2014, 33:668-685.
Keimpema E, Tortoriello G, Alpar A, Capsoni S, Arisi I, Cattaneo A, Doherty P, Mackie K, Harkany T. Nerve growth factor scales endocannabinoid signaling by regulating monoacylglycerol lipase turnover in developing cholinergic. Proc Natl Acad Sci USA 2013, 110:1935-1940. 
Attems J, Alpar A, Spence L, McParland S, Heikenwalder M, Uhlén M, Tanila H, Hökfelt T, Harkany T, Clusters of secretagogin-espressing neurons in in the aged human olfactory tract lack terminal differentiation. Proc Natl Acad Sci USA 2012, 109:6259-6264.
Mulder J, Zilberter M, Pasquare S, Alpár A, Schulte G, Ferreira SG, Köfalvi A, Martín-Moreno AM, Keimpema E, Tanila H, Watanabe M, Mackie K, Hortobágyi T, de Ceballos ML, Harkany T. Molecular rearrangements of endocannabinoid signalling in Alzheimer's disease. Brain 2011, 134:1041-1060.
Keimpema E, Barabas K, Morozov YM, Tortoriello G, Torii M, Cameron G, Yanagawa Y, Watanabe M, Mackie K, Harkany T. Differential subcellular recruitment of monoacylglycerol lipase generates spatial specificity of 2-arachidonoyl glycerol signalling during axonal pathfinding. J Neurosci 2010, 30:13992-14007.
Mulder J, Zilberter M, Spence L, Tortoriello G, Uhlen M, Yanagawa Y, Aujard F, Hökfelt T, Harkany T. Secretagogin is a Ca2+-binding protein specifying telencephalic neurons. Proc Natl Acad Sci USA 2009, 106:22492-22497.
Berghuis P, Rajnicek AM, Morozov YM, Ross RA, Mulder J, Monory K, Marsicano G, Matteoli M, Canty A, Yanagawa Y, Rakic P, Lutz B, Mackie K, Harkany T. Hardwiring the brain: endocannabinoids shape neuronal connectivity, Science 2007, 316:1212-1216. 
Education
2005 - Docent in Neuropharmacology (Dnr. 3664/2005), Karolinska Institutet, Stockholm, Sweden.
1999 - PhD in Medical Sciences (summa cum laude). Semmelweis Medical School, Budapest, Hungary (No. 249). [Thesis title: 'β-Amyloid-induced brain injury: Evidence for calcium and free radical-mediated neurotoxic cascade mechanisms'; supervisor: Professor Csaba Nyakas].
1995 - M.Sc. as biologist specialized in molecular biological and biotechnological sciences (No. 291/1995), József Attila University, Szeged, Hungary.
Academic honours, awards and prizes
2013 - Eric K. Fernström Prize for young researchers (Stockholm/Lund)
2013 - "IACM Award 2013" for young researchers (by the International Association for Cannabinoid Medicines).
2012 - Anders Jahre medical prize for young researchers (University of Oslo); shared with K. Petras (Lund University).
2010 - Elected Fellow (FSB), Society for Biology, United Kingdom.
2009 - Elected Member of the Society of Hungarian Scientists and Scholars; Hungarian Academy of Sciences, Budapest, Hungary.
2008 - Senior researcher award, Karolinska Institutet, Stockholm, Sweden.
2007 - Member, European Molecular Biology Organization (EMBO) - Young Investigator Programme.
2007 - Readership, Scottish Universities Life Science Alliance (SULSA), Cell Biology Directorate.
2002-2004 - Post-doctoral fellowship ('Cell replacement strategies in neurodegenerative disorders'), Karolinska Institutet, Stockholm, Sweden.
1998 - Short-term fellowship of the International Soros Foundation.
1996 - Short-term fellowship of the Eötvös Foundation, Hungarian Scholarship Board.
1996–1997 - 'Ph.D. thesis support' from the Hungarian Credit Bank (MHB/ABN AMRO).
1993–1995 - 'Outstanding Young Biologist', Scholarship of Varga Béla Foundation (Hungary).
1993–1995 - Hungarian State Scholarship.