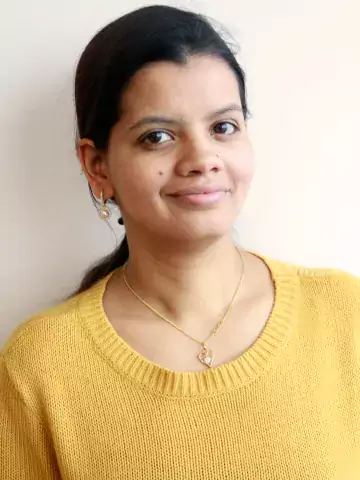 Vijaylakshmi Prabhu
Administrator
About me
I am Vijaylakshmi Prabhu known as Viji. I come from India. I work with the HSP group website, approving invoices in agresso, helping members with their travels and accomodation and other administrative tasks .
I have around 8 years of work experience which includes experience working as a back office customer support manager and administrator. 
Education
Master's in Business Administration, Mumbai 
Bachelor in Commerce, Mumbai University: Accounts, Economics, HR, Marketing, and Taxation
Certified Diploma in Programming.