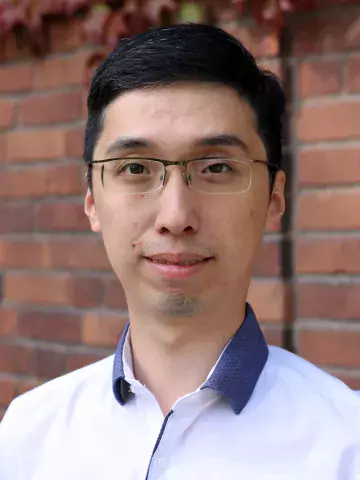 Zheng Chang
Principal researcher
Research description
My main research interest is in the field of pharmacoepidemiology. My current projects include studies of the risks and benefits of psychotropic medications (e.g., antidepressants, ADHD medication) using large-scale population data (e.g., national health registers, medical claim database).
As a separate research interest, I've also participated in a series of studies on the associations between mental and somatic disorders, using various data sources from Sweden, China, and the US.
Selected publications:
Risks and Benefits of Attention-Deficit/Hyperactivity Disorder Medication on Behavioral and Neuropsychiatric Outcomes: A Qualitative Review of Pharmacoepidemiology Studies Using Linked Prescription Databases.
Chang Z, Ghirardi L, Quinn PD, Asherson P, D'Onofrio BM, Larsson H
Biol. Psychiatry 2019 Sep;86(5):335-343
Association Between Prescription of Major Psychotropic Medications and Violent Reoffending After Prison Release.
Chang Z, Lichtenstein P, Långström N, Larsson H, Fazel S
JAMA 2016 Nov;316(17):1798-1807
Medication for Attention-Deficit/Hyperactivity Disorder and Risk for Depression: A Nationwide Longitudinal Cohort Study.
Chang Z, D'Onofrio BM, Quinn PD, Lichtenstein P, Larsson H
Biol. Psychiatry 2016 12;80(12):916-922
Substance use disorders, psychiatric disorders, and mortality after release from prison: a nationwide longitudinal cohort study.
Chang Z, Lichtenstein P, Larsson H, Fazel S
Lancet Psychiatry 2015 May;2(5):422-430
Serious transport accidents in adults with attention-deficit/hyperactivity disorder and the effect of medication: a population-based study.
Chang Z, Lichtenstein P, D'Onofrio BM, Sjölander A, Larsson H
JAMA Psychiatry 2014 Mar;71(3):319-25
Current doctoral students
Current research grants
I have received funding from the Swedish Research Council (VR), Swedish Research Council for Health, Working Life, and Welfare (Forte), Norwegian research counsel, Karolinska Institutet Research Foundation and Thurings Stiftelse.
Education
PhD in Epidemiology, Karolinska Institutet, 2013
MSc in Biomedicine, Karolinska Institutet, 2009
BSc in Life Science, Fudan University, 2007
 
Academic honours, awards and prizes
Rafaelsen Young Investigator Award from the International College of Neuropsychopharmacology, 2019
COFAS Marie Curie International Postdoc Fellowship, 2014