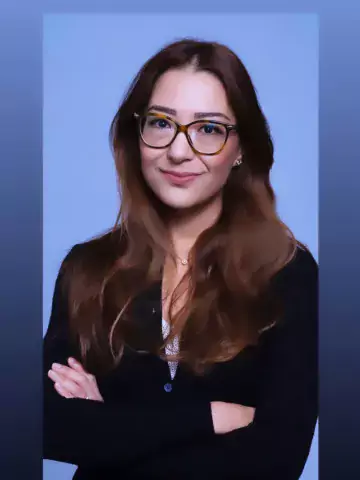 Helin Norberg
Principal researcher
About me
Associate Professor and PI for research group  Protein degradation pathways at the Department of Physiology and Pharmacology. 
Research description
Over the recent years, my lab has explored therapeutic approaches by stimulating the cell's own quality control mechanisms to induce the degradation of targeted pathogenic proteins to prevent their aberrant accumulation. The main focus of our research is dedicated on studying the autophagy-lysosomal pathway, especially CMA (Chaperone-mediated Autophagy) in human pathologies.
Our ultimate goal is to understanding how pathogenic proteins can be eliminated from the cells. In particular our research focuses on oncogenic targeting in relation to cancer biology.
Currently, our main focus is on the following overarching projects:
1. To understand the underlying activation mechanism of CMA and its protein targeting.
2. To understand the role of CMA in human disorders.
2. To explore the role of activating CMA in human cancer.
Research Group:
Vitaly Kaminsky, Forskare
Yong Shi, PostDoc,
Xun Zhou, PostDoc
Merve Kacal, PhD student.
Eva Berenger, PhD student.
Incoming 2022:
- International Erasmus student
- Internship student
Available positions:
We welcome applications from well-qualified Masters students.
Alumni:
Dr. Tingting Yu, Dr. Yuqing Hao, Dr. Amanda T. Ouchida, Dr. Gorbatchev Ambroise, Dr. Mathilda Eriksson, Dr. Adi Zheng, Dr. Tao Cui, Msc. Kristin Uth, Msc. Davide Chiesi, Ellen Olerup, Aironas Los.
Select Publications:
1. CRISPR-Cas9 Gene Editing to Generate Isoform-Specific LAMP-2A Knockout in Human Cancer Cells. Yu TT, Zhou X, Vakifahmetoglu-Norberg H. Methods Mol Biol. 2022 ;2445:39-50.
2. Isolation of Autophagy Competent Lysosomes from Cancer Cells by Differential Large-Scale Multilayered Density Gradient Centrifugations. Kacal M, Vakifahmetoglu-Norberg H. Methods Mol Biol. 2022 ;2445:27-38. doi:
3. Guidelines for the use and interpretation of assays for monitoring autophagy (4th edition). Klionsky et al. Autophagy. 2021 Jan;17(1):1-382.
4. Mutant p53 as a Regulator and Target of Autophagy. Shi Y, Norberg E, Vakifahmetoglu-Norberg H. Front. Oncol., 2021 Feb 3;10:607149.
5. Quantitative proteomic analysis of temporal lysosomal proteome and the impact of the KFERQ-like motif and LAMP2A in lysosomal targeting. Kacal M, Zhang B, Hao Y, Norberg E, Vakifahmetoglu-Norberg H. Autophagy. 2021 Nov;17(11):3865-3874.
6. The deubiquitinase JOSD2 is a positive regulator of glucose metabolism. Krassikova L, Zhang B, Nagarajan D, Queiroz AL, Kacal M, Samakidis E, Vakifahmetoglu-Norberg H, Norberg E. Cell Death Differ. 2021 Mar;28(3):1091-1109.
7. Systematic analysis reveals a functional role for STAMBPL1 in the epithelial-mesenchymal transition process across multiple carcinomas. Ambroise G, Yu TT, Zhang B, Kacal M, Hao Y, Queiroz AL, Ouchida AT, Lindskog C, Norberg E, Vakifahmetoglu-Norberg H. Br J Cancer. 2020 Sep;123(7):1164-1177.
8. Targetome Analysis of Chaperone-Mediated Autophagy in Cancer Cells. Hao Y, Kacal M, Ouchida AT, Zhang B, Norberg E, Vakifahmetoglu-Norberg H. Autophagy. 2019 Sep;15(9):1558-1571
9. USP10 regulates the stability of the EMT-transcription factor Slug/SNAI2. Ouchida AT, Kacal M, Zheng A, Ambroise G, Zhang B, Norberg E, Vakifahmetoglu-Norberg H. BBRC. 2018 Aug 25;502(4):429-434
10. Resistant to Targeted Therapy - Aim for Metabolic Liabilities.Queiroz AL, Vakifahmetoglu-Norberg H, Norberg E. Theranostics 2018; 8(7): 2061-2063
11. The effect of Mutant p53 Proteins on Glycolysis and Mitochondrial Metabolism. Eriksson M, Ambroise G, Ouchida AT, Queiroz AL, Smith D, Gimenez-Cassina A, Iwanicki MP, Muller PA, Norberg E, Vakifahmetoglu-Norberg H. Mol Cell Biol. 2017 Nov 28;37(24)
12. PHGDH Defines a metabolic subtype in lung adenocarcinomas with poor prognosis.Zhang B, Zheng A, Hydbring P, Ambroise G, Ouchida AT, Goiny M, Vakifahmetoglu-Norberg, H*, Norberg E*. Cell Reports 2017 Jun 13;19(11):2289-2303. * Co-corresponding
13. Degradation of HK2 by Chaperone-Mediated Autophagy promotes Metabolic Catastrophe and Cell Death. Xia X, Najafov A, Geng J, Han X, Galan-Acosta L, Shan B, Zhang, Norberg N, Zhang, Pan L, Liu, Coloff JL, Ofengeim D, Zhu H, Wu, Cai, Yates J, Yuan J, Vakifahmetoglu-Norberg H. Journal of Cell Biology. 2015 Aug 31;210(5):705-16.