Checklist for KI videos
A video that represents Karolinska Institutet must reflect KI's core values, as well as the people and environments that make up our university. It must also comply with guidelines regarding KI's graphic profile and the use of images in communications, as well as the Act on the Accessibility of Digital Public Services and the General Data Protection Regulation (GDPR). Here is a checklist of things to bear in mind.
Imagery
The narrative about KI unfolds in the images we choose to use. A video that represents KI must therefore comply with certain general guidelines for image materials. In short, this means that: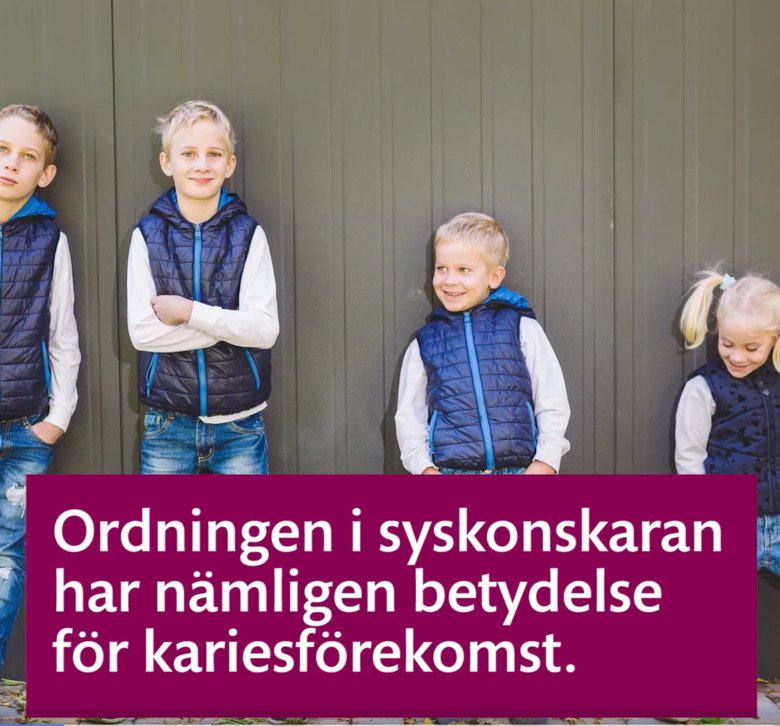 A photo of siblings in a video about siblings. Poto: Getty Images
All images (moving, still and illustrations) must be:

genuine and natural;
relevant to the context in which they are used; and
high resolution with good lighting, contrast and focus.

We strive to be gender-conscious, norm-critical and inclusive in our imagery to reflect a breadth of experiences regardless of:

gender
transgender identity or expression
ethnicity
religion or other belief
disability
sexual orientation
age

You must have permission to use the images. If you use stock images obtained from photo companies or internet services, you must ensure that you have the rights to use that particular image. For tips on how to find and use images under free licenses, visit the page Equipment, templates and tools. 
When publishing photographs of, for example, researchers or students, you must obtain their written consent before publication. Please use KI's consent form below for this. 
Graphic profile
The viewers should know that they are watching a video produced by KI. Therefore, nameplates and other graphic elements in KI videos should adhere to KI's graphic profile. Also, make sure that:
subtitles (captions) are written in white on a black background.
your video should end with Karolinska Institutet's logo in white against a dark plum background (for downloadable templates, visit the page on equipment, templates and tools).
if needed to clarify the sender, begin the video with the KI watermark in the top or bottom right-hand corner.
when making a film for social media, it is preferable to use the square format (1080×1080). When making a film for ki.se, it is preferable to use the rectangular format (1920×1080).
If you need help to make sure that your video follow KI's graphic profile, please contact socialmedia@ki.se or sofia.lindberg@ki.se (KI's graphic designer).
Accessibility
The Swedish Act on the Accessibility of Digital Public Services entered into force in September 2020. The Act requires that videos be made accessible to people with impaired sight or hearing or who for some other reason have difficulty accessing text or sound. In short, this means that:
users who are unable to access video recordings shall have the opportunity to access the content in some other form.
videos shall have subtitles that reflect both speech and other sounds, for example, "a telephone rings" or "somebody coughs". You can create subtitles for your video using tools such as Screencast-o-Matic or Texta mig.
those who are unable to access the visual content of a video shall receive information through either audio description, the normal soundtrack or as text that can be read aloud by a screen reader.
For further information regarding the accessibility of digital public services, please visit the pages Accessible video and Accessibility online – what editors need to know.
Privacy (GDPR)
All videos produced by KI employees have an obligation to comply with statutory requirements. This includes the General Data Protection Regulation (GDPR), which is intended to protect the rights and freedoms of the individual, specifically regarding how personal data is processed. In short, this means that:
any identifiable person appearing in a KI video must be asked for and give their consent to the participation.
sensitive personal data that participants may subsequently regret revealing should be avoided.
participants who relate matters concerning other people must have obtained their permission to share that information.
no images in which personal data is visible in the background should be used.
For further information about GDPR, pleases visit the page GDPR at KI.
Filming on campus
Are you planning to film on campus, or have received questions from an external party who wants to shoot video at KI? Then it is important to be aware of our guidelines on photographing, filming and sound-recording inside KI's premises. In short, this means that:
To shoot video indoors, you need permission from the person(s) in charge of the operation where the video recording will take place, for example the principal researcher, the teacher, the official room occupant or the head of operations.
Common spaces may only be recorded by agreement with the people concerned and provided that no one else in the premises objects to or is disturbed by it.
Outdoor recording usually does not require permission, but anyone requesting to do so should be advised that KI's buildings are not to be used for commercial purposes or in a way that might impact on or damage KI's reputation.
Recording on KI premises leased for events is covered by the terms and conditions stated in the booking confirmation or in the leasing agreement.
More terms, especially for external parties, are available on our page "Guidelines on photographing, filming and sound-recording on KI's premises".
More about working with video