Higher education courses at KTH and Stockholm University
As an amployee at KI you can participate in courses of higher education pedagogy, conferences and use resources for pedagogical development at Stockholm University and KTH. This is facilitated by a collaboration between KI, KTH and Stockholm university. The University Alliance Stockholm Trio.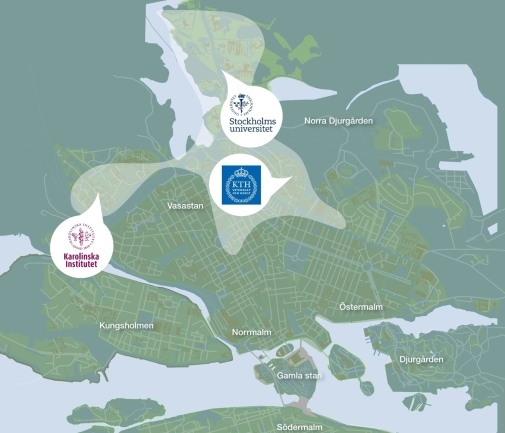 The map shows the proximity of the main campuses of the universities KI, KTH and Stockholm University. Illustration: Stockholm university.
KI's Unit for Teaching and Learning (UoL) is co-working with Centre for the Advancement of University Teaching at SU and Learning in STEM at KTH. The purpose of the collaboration is to strengthen the development of teaching and support the higher education institutions' teachers in their professional development.
Take part in courses in higher education pedagogy
As a teacher at one of the universities, you have the opportunity to participate in advanced courses. This applies free of charge, subject to availability.
More recourses