Meet Erika Dabhilkar
We welcome Erika Dabhilkar as head of the International Relations Office at KI. Erika most recently comes from Uppsala University, where she was responsible for the corresponding unit for 10 years.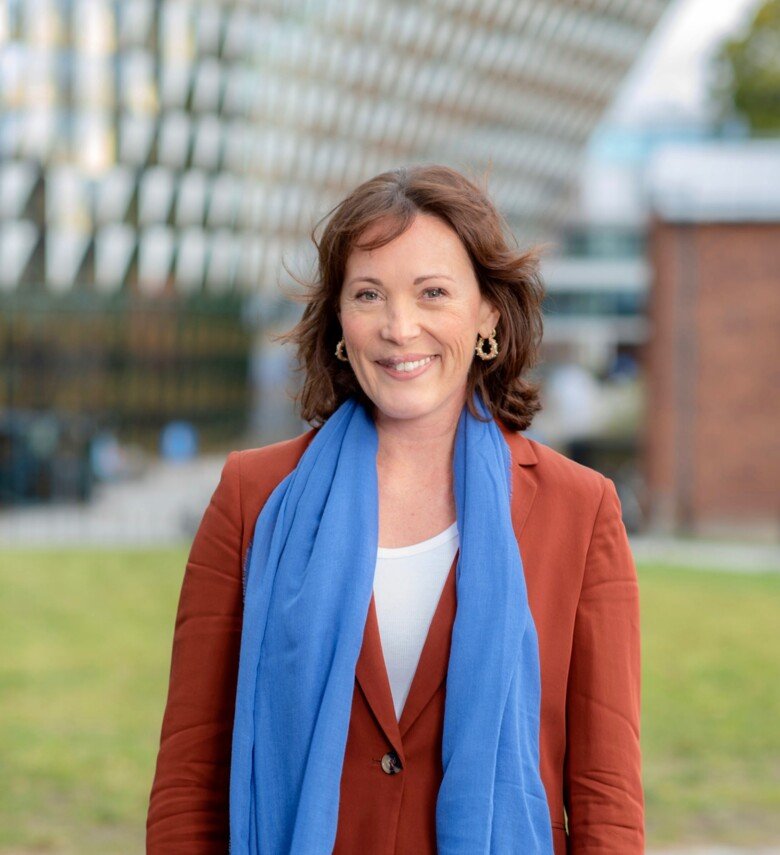 Erika Dabhilkar Foto: Ulf Sirborn
Erika has many years of experience in internationalisation of education both from the higher education sector and the business world. During her first weeks at KI, she has noticed that, among other things, responsible internationalisation and inclusive campus environments, i.e. internationalisation at home, are high on the agenda. Erika looks forward to supporting education and research to realize and implement the good ideas and initiatives that already exist at KI. 
But what is Erika's view upon internationalisation and what does she want to pursue?
Why did you come to KI?
The curiosity about getting to know a new university's way of working with internationalisation and for the strategy stating that KI should be a global university.
What questions are you looking forward to pursuing at KI?
I look forward to supporting the institution to realize and implement the good ideas and initiatives that exist at KI. An area that I worked intensively with during the past years at Uppsala University was implementing the European University alliance Enlight. KI's counterpart NeurotechEU I look forward to learning more about. International collaboration is a matter of course and a prerequisite for further developing KI. However, the complexity in many contexts is increasing, which is why our awareness of how we can cooperate in a responsible way internationally needs to be discussed.
KI is an international university – how can you and your office support this?
Just like, for example, quality or sustainable development, internationalization is a shared responsibility that many must and will have to work with. Our international office should be a catalyst and a unifying force in the prioritized efforts of increasing the university's internationalisation . But we cannot solve all issues by ourselves, we must of course continue to deepen the collaboration with other parts of KI's  professional support services and the organisation as a whole for the support to work.
What does internationalisation mean to you?
Internationalization is not an end in itself. Teaching and research that is enriched with new perspectives and knowledge through international collaboration provides increased quality and relevance. I have had the privilege of working with the internationalization of higher education and research throughout my professional life. In our post-pandemic, digital world where many exciting opportunities for more inclusive (easily accessible) international cooperation have developed, I would like to cherish the physical meeting. It is through human encounters that we can take on the challenge of jointly solving tough challenges.
Which issues in the internationalization of education do you think are most important?
An important thing, and it is connected with quality development, is in my opinion how teachers in their teaching activities support intercultural learning. I see that as a key in the work with internationalization at home, i.e. how do we make use of international students' experiences on campus as a way of exposing all students to perspectives that increase the quality and relevance in general of their study experience at KI.