Teaching and learning for sustainable development
Over the last two decades, research on teaching and learning for sustainable development has increased considerably, and you can now find a comprehensive picture of the competences and pedagogies that are well suited to this field with many 'wicked problems'.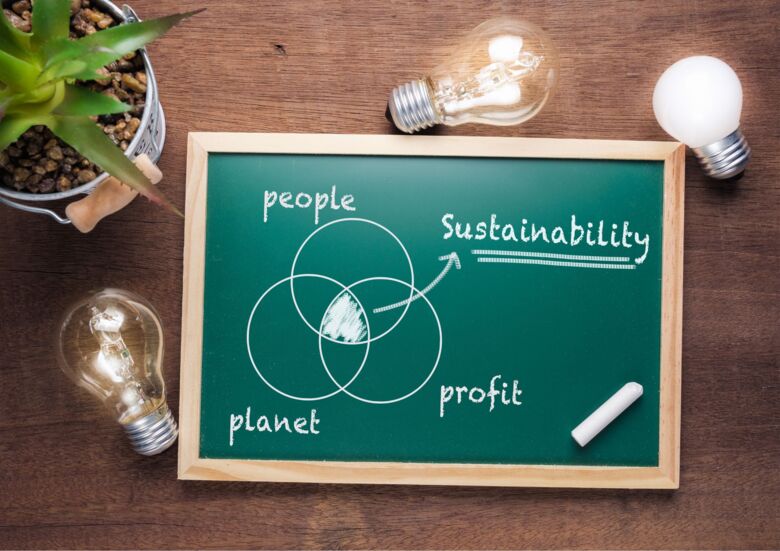 Photo: Canva.
Education for sustainability is transformative in nature in that it aims to develop students' knowledge and attitudes that motivate behavioral changes to transform students to become sustainable change agents.
"Education for Sustainability's ultimate goal is to motivate students to become sustainably engaged citizens through their commitment to environmental stewardship, and reflection about the interaction of social justice, ethics, wellbeing, and ecological and economic factors". From the article Toward Conceptualizing Education for Sustainability in Higher Education.
There are many competencies and abilities that are important to develop for sustainable development, and they are usually divided into different groups: systems thinking, critical reflection, problem solving skills, norm thinking, implementation skills, strategic thinking, being able to create visions for the future, collaborative skills and self-reflection. These competencies are included to some extent in education for health care, but rarely related specifically to sustainable development. The UN framework "Decade of Education for Sustainable Development" emphasizes the need for high-quality education for sustainable development, which requires pluralistic pedagogy, i.e. the use of a combination of pedagogical methods. The methods should be student-activating and challenge students to think critically and reflect.
A pedagogical approach that has been shown to work well in education for sustainable development is transformative learning, a form of self-directed learning that aims for the students to become critically self-aware. When a student engages in an experience that challenges their existing perspective of the world and then reflects critically, it can lead to changes in values, understanding and attitudes.
Transformative learning is defined as:
"The process of using a prior interpretation to construct a new or revised interpretation of the meaning of someone's experience to guide future actions" / J Mezirow 1991
To achieve the proposed competences and skills for sustainable development, there are many different pedagogical methods to use such as group discussion, Socrates pedagogy, role play, diaries, solving real-life problems, brainstorming, jigsaw, outdoor education, case studies, simulation, watching films or listening to Podcasts, debate, looking at photographs or art, personal development planning, reflective writing and fieldwork. Lecturing on its own will not provide sufficient learning experiences for any of the competences in sustainable development, although it can be an important part of other pedagogical approaches.
There are several scientific journals with articles with good examples of teaching and learning for sustainable development such as New Directions for Teaching and Learning, Journal of Sustainability in Higher Education, Environmental Education Research, Higher education and Medical Teacher.
Do you need support or tips in teaching and learning for sustainable development?
Please contact Environment and Sustainability Representative Emma Swärdh.