Electronic signatures with EduSign
With EduSign you can easily sign documents digitally. You identify yourself using your KI ID.
Sign documents and validate a signature
You need a valid KI ID or EduID (more information on how to obatin EduID below) to use EduSign. The service is web-based, which means that you do not need to install any applications on your computer.
Instructions KI IT Selfservice: signing documents and validating a signature.
Instructions SUNET: signing documents and validating a signature.
Questions and answers about e-signatures with EduSign
Is an e-signature valid as a "regular" signature?
Yes, an e-signature is valid in the same way a handwritten signature is.
What types of documents can I sign?
You can sign PDF or XML documents no larger than 5MB.
How do I use the validation service?
Soo step-by-step guide below. You can validate signatures for up to a year after being signed. 
What applies when printing my digitally signed document?
The document is and remains valid even though it is printed. However, it is more difficult to prove that the signature is genuine when the document has been printed. Therefore, preferably store digitally signed documents digitally.
For how long is a signature valid?
Generally, signatures in EduSign are validated for 1 year, but by downloading a validation certificate for your signed document, the signatures can be validated for about 50 years. Read more about long-term validation below.
Can I identify myself with something other than a KI ID, such as mobile BankID?
No. At present, only a valid KI ID or EduID serves as an identification method.
Is EduSign compatible with Adobe Acrobat Pro 2017?
No, there is compatibility issues with Adobe Acrobat Pro 2017 even with latest updates. EduSign works good with newer versions of Adobe Reader DC.
E-signatures with external parties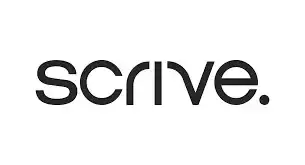 E-signatures with external parties
If you need a service for electronic signatures with external parties without access to eduSign, Scrive is now available.
Signing a document without a KI ID
External users, without a KIID, can sign documents in EduSign by obtaining an eduID and logging into the service.
Here's how to create an EduID
The service is for those who need to sign documents in EduSign but lack a KI ID
Create an account on the page eduid.se. You will receive an email verifying your account
Log in with your account at eduid.se and complete your personal information under "settings".
Link your identity to your EduID by unchecking the following options:
a) by post b) by phone c) with digital ID card (Freja eID)
Log in to the EduSign service with your EduID and sign your documents.
Signing documents on SUNET's eduSign service with eduID
Log in to SUNET's eduSign page.
Enter eduID Sweden in the blue box, where it says "Login via...". You should not choose Karolinska Institutet.
You are now sent back to the eduID page, for verification.
Log in with your eduID and password.
You are now sent back to SUNET's eduSign page.
Download the file/document to be signed or invite several people to sign.
Why e-signatures?
Using e-signatures facilitates working remotely, reduces paper handling and consumption, and shortens processing times.
Validation of electronic signatures
The documents that are signed can be validated through the validation service: validator.edusign.sunet.se, following these steps:
Upload your signed document to the validation service.
Click on "issue document with validation certificate".
The first time you validate a document, you need to follow the steps below:
Download the pdf you validated from "downloaded files" and open it.
Open the signature panel in the pdf.
Expand the signature and also the "signature details" row.
Click on "certificate details".
Select the top certificate in the left column.
Click on the "trust" tab in the right column.
Click "add trusted certificates" and confirm.
More information on EduSign