Meeting room – Lagerlöf
Meeting room Lagerlöf is part of ANA Futura and can be booked and used by the staff members of ANA Futura's premises.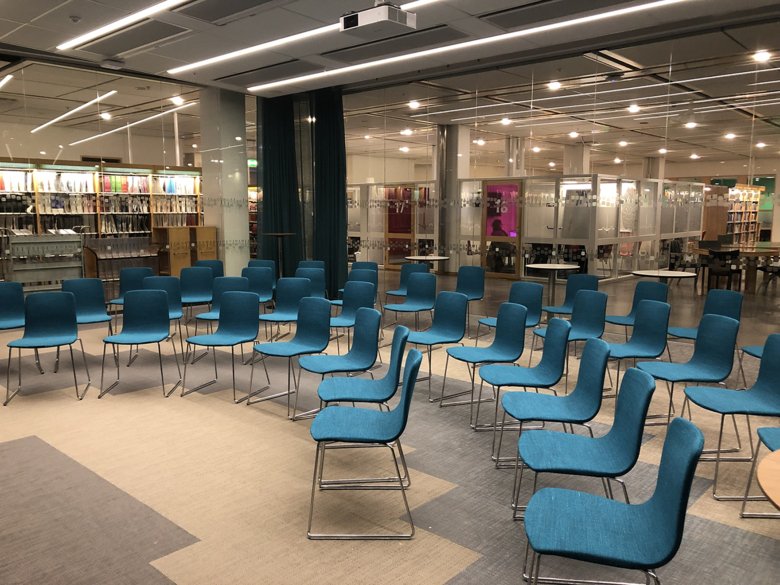 Important information
Please note! To avoid disturbing the students studying in the library, coffee breaks or mingle are not allowed outside the Selma Lagerlöf room. Instead we refer participants to the Alfred restaurant just outside the library. If you eat inside the meeting room, bring leftover food and place it on a table in the Alfred restaurant.
Thank you for your consideration!
Address:
Alfred Nobels Allé 8, Floor 4
 
No of seats:
43
 
The room is accessible if you have a disability:
Wheelchair accessible
 
Conference equipment
Projector automatic screen
Speakers