Study rooms on campus Solna
The information on this page relates to the geographic location of study rooms on campus Solna as well as their technical equipment and furniture.
Next to each object there are links to the room schedule, the tool for booking and a map. Click on the address to open the map together with directions in a new tab.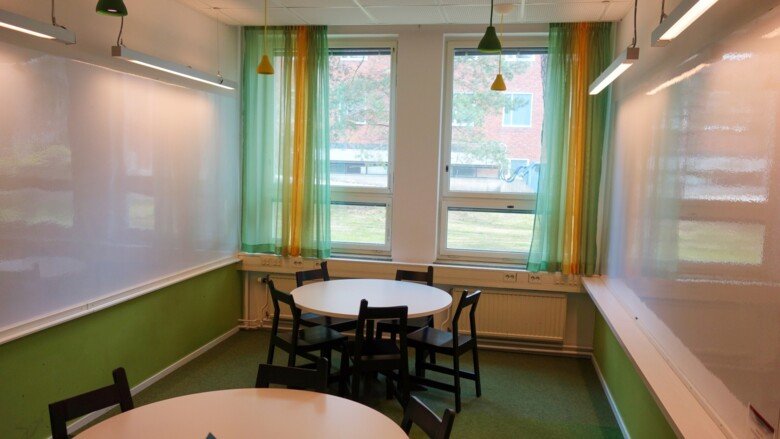 Study room 206 at Campus Solna Photo: Samuel Lundeberg
All study rooms are located on the following address:
Entrance A and B both lead to all study rooms. Elevator is available at entrance A.
The study rooms are presented i order of size, based on the number of seats. All technical equipment and functions described are included with the price of the booking.
Bookable premises such as lecture halls and conference rooms are presented seperately - please see the links section.
Seats for 10 participants
All rooms with seats for 10 participants include the following AV equipment:
HDMI / VGA + mini tele for audio
LCD screen
Wi-Fi
Seats for 16 participants
All rooms with seats for 16 participants include the following AV equipment:
HDMI / VGA + mini tele for audio
Projector with screen
Speakers
Wi-Fi
Seats for 18 participants
All rooms with seats for 18 participants include the following AV equipment:
HDMI / VGA + mini tele for audio
Projector with screen
Speakers
Wi-Fi
Links