Biomusicum - the Biomedicum choir
Welcome to join Biomedicum's very own choir - Biomusicum - open to all Biomedicum staff, beginners as well as more experienced singers!
About Biomusicum
The choir is under the guidance of choir leader Malin Strömdahl-Sherman. We mostly sing popular and jazz songs, mainly in English and some in Swedish.
The choir has performed at several occasions since the relocation to Biomedicum in 2018, for instance at the official inauguration of Biomedicum as well as at the latest Lucia celebration.
Rehearsals - when & where
Rehearsals (in English) are on Mondays, between 11:20 and 12:20 in room D1012, floor 10. 
Welcome to join us!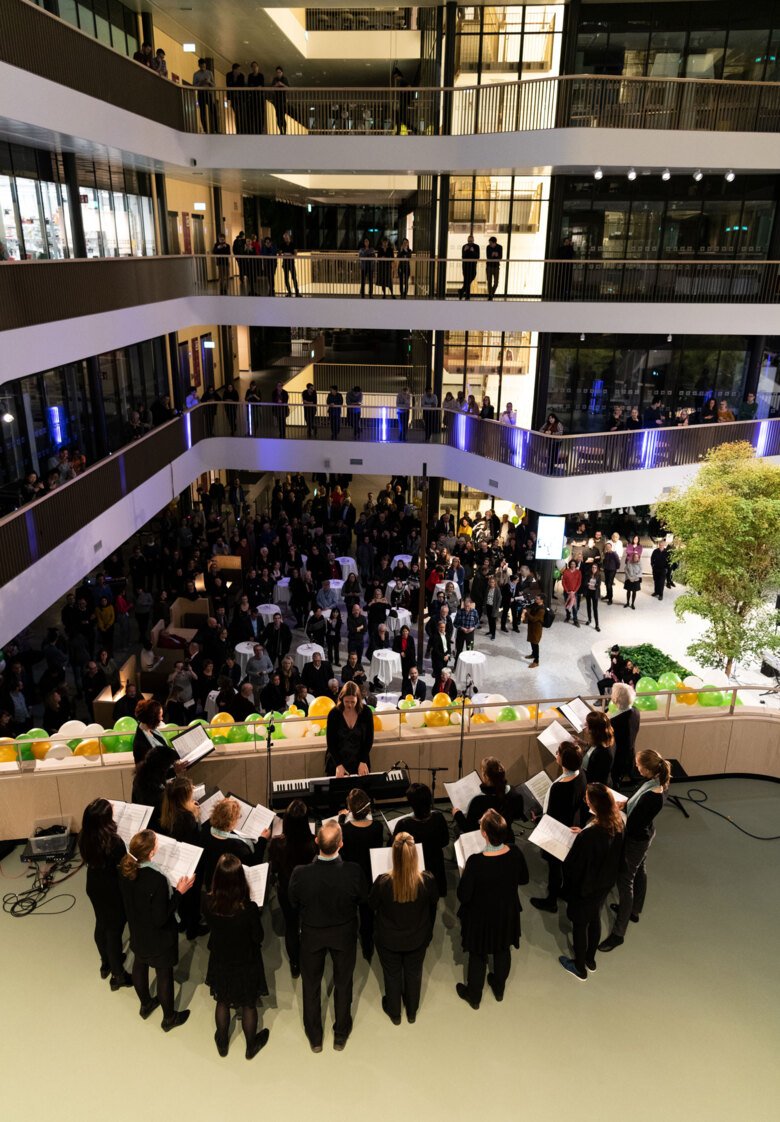 Scientific studies have shown that choir singing has a number of positive effects.
When you sing you:
increase your level of oxygen in the blood
release 'happy' hormones such as oxytocin, which is thought to help lower stress levels and blood pressure
improve your posture
exercise your inner organs
achieve a feeling of wellness which strengthens your self-belief and boosts your self confidence
C3 Department of Physiology and Pharmacology